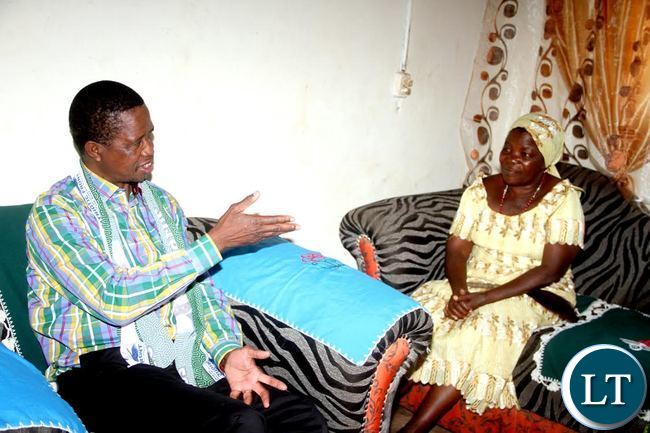 Chieftainess Mpanshya of the Soli people of Rufunsa District has commended President Edgar Lungu for showing political will to roll-out developmental projects across the country in a non-selective manner.
ZANIS reports that Chieftainess Mpanshya is happy that rural areas like Rufunsa district are receiving their fair share of development without any discrimination.
The traditional leader said Rufunsa District has received its fair share of development following its declaration as a district three years ago.
Chieftainess Mpanshya was speaking through her representative Chrispin Njobvu during the Chiwela Kumunshi traditional ceremony of the Soli people of Rufunsa District in Lusaka Province yesterday.
Scores of people from other parts of the country yesterday joined Chieftainess Mpanshya in presiding over her inaugural Chiwela Kumunshi traditional ceremony since ascending to the throne last year.
The traditional leader cited the upgrading of Mpanshya and Chinyunyu Primary Schools into fully fledged secondary schools, construction of her modern palace, and health posts among others as some of the projects taking place in her chiefdom.
She noted that the re-election of President Edgar Lungu and the PF will further spur social and economic development in Rufunsa District and the country as whole.
Chieftainess Mpanshya further noted that President Lungu's re-election is also a clear testimony of the trust and confidence Zambian people have in his leadership.
The traditional leader however appealed to government to continue grading feeder roads in order to open up the district and enhance food production and economic activities.
And speaking at the same function, Lusaka Province Minister Japhen Mwakalombe has reassured the people that government will complete all on-going developmental projects in the province.
Mr Mwakalombe said the connection of Rufunsa district to the national power grid, construction of the district administration block, civic centre and other infrastructure are on course.
Mr. Mwakalombe who is also PF Chongwe Member of Parliament praised Chieftainess Mpanshya for allocating land to government to construct various infrastructure projects in the district.
Meanwhile, Acting Rufunsa District Commissioner Judith Chama has implored parents and guardians against perpetuating the vice of marrying off young girls in the district.
Mrs. Chama, who bemoaned the high cases of child marriages in the district, revealed that the district administration, Child Fund and the Mpanshya Royal Establishment (MRE) have since come together to fight the vice.
The Acting District Commissioner hailed Chieftainess Mpanshya for being instrumental in outlawing bad cultural practices that disadvantage girls and women in her chiefdom.
The traditional ceremony was attended by Senior Chief Mburuma of Luangwa district, Chief Mutunda from Mozambique and Chieftainess Shikabeta also of Rufunsa District.
Others in attendance were UPND Rufunsa Member of Parliament, Sheal Mulyata, Feira Independent Member of Parliament Stephen Miti, Rufunsa District Council Chairperson Batholomeu Kalambalala, District Commissioners from Lusaka province and other senior government officials.
The Chiwela Kumunshi traditional ceremony of the Soli people in Chieftainess Mpanshya is held to celebrate the harvest from the previous farming season and pray for a good harvest in the forthcoming farming season.