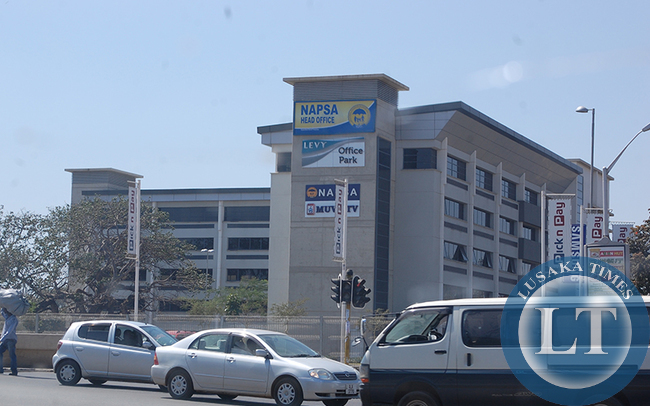 The National Pension Scheme Authority (NAPSA) has won the 2016 Media Institute of Southern Africa (MISA) Zambia Golden Key Award for being the most transparent government institution in 2016. The Award was presented to NAPSA at an award giving ceremony held at Cresta Golfview Hotel in Lusaka on 30 September 2016. This also marked the commemoration of International Right to Know Day which falls on 28 September every year.
A total of eight (8) government institutions were anonymously surveyed in August and September 2016. The survey involved analysis of the institutions' websites, social media platforms as well as their rate of response to written and verbal queries.
The objective of the research was to establish challenges that ordinary Zambians faced in their effort to access information from government and public institutions. The survey also sought to establish how public institutions responded to requests for information from ordinary citizens and thus to assess the level of transparency in these institutions.
According to the survey report that was launched at the same function, NAPSA demonstrated the highest level of openness. The company responded quickly and positively to queries and its website contained vital information for the public. In addition, the company had employed the use of social media tools to disseminate information to the general public.
Commenting on the award, NAPSA Director General, Mr. Yollard Kachinda, said this was a true demonstration that NAPSA was heading in the right direction in its quest to enhance relations with its stakeholders.
"I am delighted that we have received this Golden Key Award from MISA Zambia for demonstrating high level of transparency. This is very encouraging to us because one of our objectives is to enhance our interaction with our stakeholders in order to instill public confidence. This recognition shows that we are on the right track," said Mr. Kachinda.
He reiterated that NAPSA had embarked on an extensive modernization programme that was aimed at enhancing its operational efficiency and customer service. He said:
"We are currently undertaking a massive upgrade of our Information Communication Technology (ICT) infrastructure in order to enhance service provision and improve the manner in which we interact with our clients. We are integrating our systems so that we can serve our clients more efficiently and faster.
"Today, from the comfort of your home or office, you can check your pension statement as well as your member details either by using our NAPSA App which is downloadable for free from Google play store or by using a short code on a mobile phone without the need for internet connection. We are also setting up a call centre where our clients will be able to call on any queries related to pensions. We believe that these measures, coupled with the customer relations trainings that we are conducting for our members of staff, will make our service delivery even more efficient and effective. I thank MISA Zambia for recognizing our efforts."