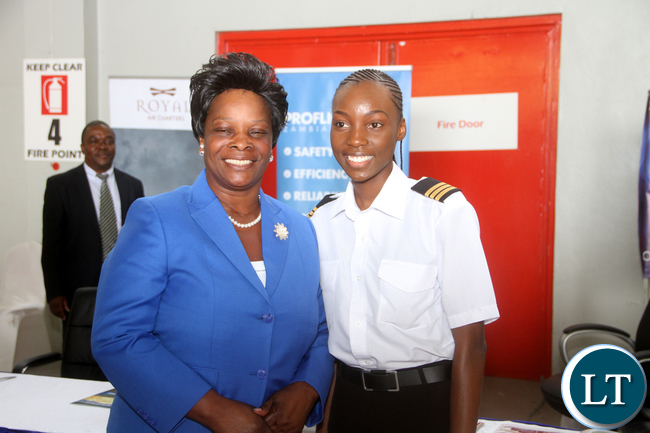 First Lady Esther Lungu has extolled the participation of women in showcasing their visual arts and advancing the development of art in Zambia.
Mrs. Lungu said there were no limits on how women can communicate and what media they can use to express themselves.
She said this during the official opening of the 2016 women art exhibition in Lusaka this evening.
The theme of the exhibition was 'Kuboneshango', which means to showcase in the Soli language.
She said women should be involved in all sectors of the economy if the country was to grow.
Mrs. Lungu noted that over the last ten years, women in visual arts have made huge strides citing Cynthia Zukas as one woman who advanced the development of art form in Zambia through the establishment of the Lechwe Trust.
She added that women play a huge role in the day to day lives and were at the helm of creating wealth through designing and producing artistic products which are either functional or decorative in nature.
The First Lady has since encouraged upcoming female artists to seriously take up art as a career because there were success stories which have been recorded from it.
Mrs. Lungu has meanwhile commended government's commitment to developing arts and creating an enabling environment for the art to thrive.
And National Arts Council of Zambia (NAC) vice chairman Victor Makashi said the council received an overwhelming response from women to participate in the event.
Mr. Makashi said the diversity of the exhibitors gave the council an insight of the women artists in Zambia.
Mr. Banda said it was heartening that many people gather to celebrate the best of Zambian art as produced by women.
He thanked government for the support and commitment shown towards the development of arts in the country.