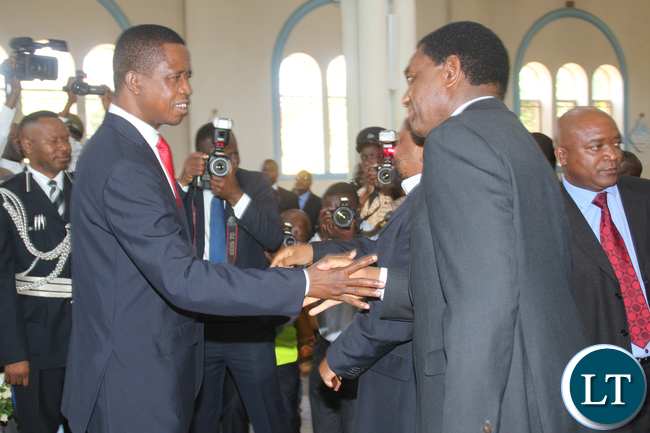 Zambia Centre for Inter-party Dialogue (ZCID) has adjourned the planned National Indaba which was to be held at Mulungushi Conference Centre from 20-21st October, 2016,to a date which will be announced later.
ZCID Spokesperson, Edwin Sakala said that the two days summit which was to call various stakeholders, including church mother bodies, NGOs, and all political parties to come together and provide a platform for the nation to heal has been postponed.
Mr. Sakala, disclosed this in statement issued to ZANIS, yesterday in Lusaka.
"ZCID has been forced to postpone the summit due to the lack of assurance that the two key stakeholders namely President Edgar Lungu Patriotic Front Party (PF) President and Hichilema Hakainde, United Party for National Development (UPND) leader would personally attend and participate," read the statement.
He further added that ZCID wishes to meet the two leaders and get their firm commitment that they will uphold the spirit of genuine dialogue at which leaders should meet and discuss issues in the national interest and above personal and partisan interest.
"All political politicians in Zambia should work towards promoting unity and peace in the country because the absence of the two can easily compromise the future of the country "said Mr. Sakala.
Mr. Sakala said that the aim of the summit is bring together all political parties and stakeholders in order to dialogue for the nation to remain peaceful and stable.