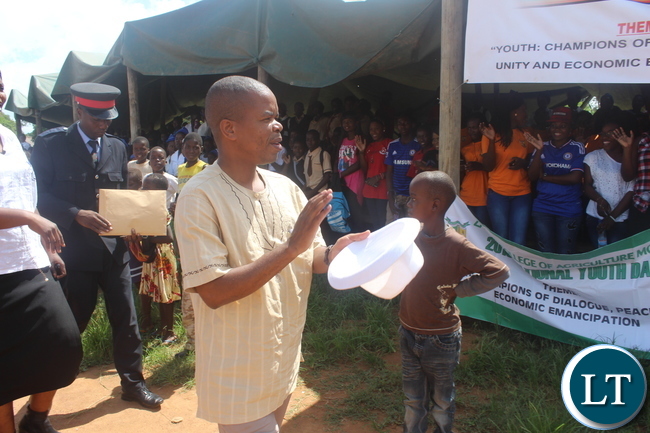 GOVERNMENT has commended traditional leaders for their continued support towards the fight against Gender Based Violence and HIV/AIDS in the country.
Speaking at this year's Chibwela Mushi traditional ceremony in Mkushi district, Central Province Minister Sydney Mushanga said government recognised the role played by traditional leaders in curbing gender based violence in the country.
"Your contribution to the fight against HIV and AIDS is also extremely laudable. Our country has become a model country in the fight against this scourge because we work together as many sectors to promote treatment , prevent new infections and fight the stigma associated with the disease," he said.
"Together let us build safer communities for women and children, in this era of freedom and democracy."
He said Government appreciates the participation and the advisory role that chiefs continued to play in the integrated development plans it has for their different districts and chiefdoms.
Mr Mushanga further thanked traditional leaders for their positive contribution to the development of the agricultural sector.
"We appreciate the fact that traditional leaders have joined Government to promote farming amongst our rural population. Rural development, agriculture and land reform are matters that are very close to our hearts. They are important to Government as highlighted in the Presidential speech during the ceremonial opening of Parliament where His Excellency, Mr. Edgar Chagwa Lungu placed emphasis on the development of agribusiness and Central Province of Zambia is better placed in this regard."
"On a macro level, Government will continue to comprehensively support the work of farmers, emerging and established ones. Their contribution to the nation is enormous. So this is one priority area that we will need to take forward together," he said.
Meanwhile, speaking at the same event, Serenje Central Member of Parliament Maxwell Kabanda appealed to traditional leaders to assist government in developing the chiefdoms.
This year's Chibwela Mushi was attended by 11 local chiefs, including Chief Chindolo from the Democratic Republic of Congo (DRC).
[Read 95 times, 1 reads today]