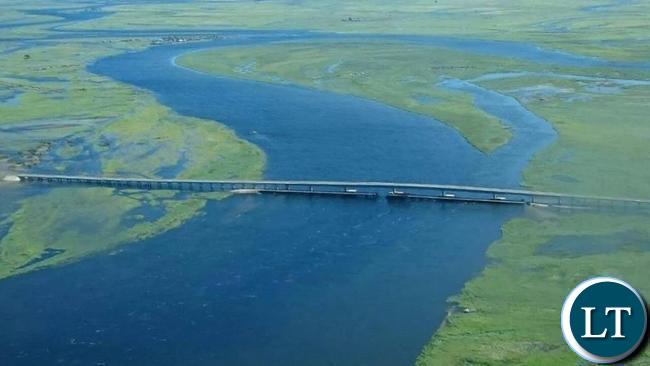 THE construction of the popular and economically important Mongu-Kalabo Road in Western Province has opened up market to the local people with the Zambian products being on demand in the neighbouring Angola as their pricing has become competitive.
The traders in Mongu were unable to hide their joy for the construction of the Mongu-Kalabo Road which had been a political rhetoric and campaign tool since Zambia's independence in 1964.
A spot check by the Daily Nation in Mongu yesterday revealed that Zambian food products such as eggs, tomatoes, mealie-meal and traditional super maheu were on demand by Angolan nationals who were currently trekking to Mongu from Kalabo, a border town with Angola, prompting traders to hike the price of goods exported to Angola by 100 percent.
One of the traders Simonda Lubasi said a tray of eggs in Angola was selling between K60 and K65 and that most of the people opted to take their businesses to the bordering Angola.
Mr Lubasi said the road had transformed the livelihood of the people in Western Province because they were now able to travel from Mongu to Kalabo in good time and at affordable transport costs.
"People used to pay about K170 using water transport and would take the whole day travelling, but for now we are paying K30 to cover the same distance using the road which is really appreciated. So transports costs have been reduced by more than 150 percent but our goods have gained value," Mr Lubasi said.
Mr Lubasi said the market had been opened up and that the people of Kalabo were now able to come and buy their goods in Mongu within a short period of time.
"We thank the Government for this huge development. Western Province has now seen tangible development which cannot be disputed by anyone who means well. As traders, we are happy because we are managing to sell our local Zambian products to Angola and this is what we call development," he said.
Mr Lubasi urged the people of Western province to appreciate the development that was brought closer to them, saying it was the right of every Zambian to benefit from the national cake.
And Western Province permanent secretary Mwangala Liomba said the region was one of the provinces that had benefited exponentially in terms of economic infrastructure development.
Mr Liomba disclosed that the more than US$ 380 million Mongu-Kalabo road was the most expensive project in the country and that the people should guard the road jealously.
He said that the road was now a gateway to those who were going to and coming from Angolan.
Mr Liomba said so far the Government had engaged the contractor to work on the connection from Sikongo area up to the bordering Angola.
Mr Liomba explained that the road had enhanced the ties between the two countries and that a lot of business was expected.
"Our local Zambian products are highly on demand in the neigbouring Angola and this is what we want to see. Businesses are growing to sustainable levels and the livelihood of the people is changing," he said