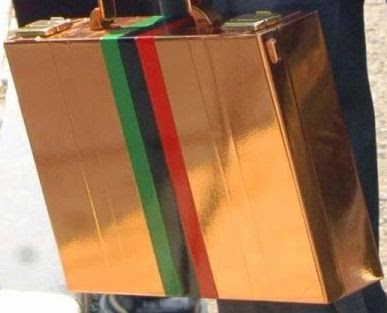 The Ministry of Finance says the 2017 National Budget will not be presented this Friday contrary to some media statements.
In a statement, Ministry Spokesman Chileshe Kandeta said the budget will be announced after consultations with stakeholders, Ministries, Provinces, spending agencies and Cabinet are exhausted.
Mr Kandeta said media statements quoting the Ministry as having stated the date for budget presentation are misleading.
"According to Part XVI, Public Finance and Budget, Article 202 clause (3) of the Constitution, "In a year where a general election is held, the Minister responsible for finance shall cause to be prepared and laid before the National Assembly, within ninety days of the swearing in of the President, estimates of revenue and expenditure for the Republic for the next financial year," he said.
"In this regard, there is a maximum of ninety [90] days following the swearing of the President on Tuesday 13th September, 2016, in which to present the budget to the National Assembly. This is sufficient time for Cabinet to give guidance on policy and program priorities for the 2017 National Budget, and for the Medium Term Expenditure Framework [2017-2019]."
Mr Kandeta said so far, the Ministry is on course with preparations for the 2017 National Budget and the 2017-2019 Medium Term Expenditure Framework [MTEF].
He said the Ministry is confident that all preparatory processes will be completed smoothly.
"The Ministry of Finance is in the process of engaging with internal and external stakeholders to ensure that broad consultation is attained in formulating economic recovery and stabilisation policies which will be announced in 2017 budget address. Further, to facilitate revenue related consultations, the Ministry, several months ago, issued an invitation for stakeholders, interest groups and ordinary members of the public to submit proposals for Tax and Non-Tax Revenue Policy review. The response has been good and the submissions are being studied in order for us to arrive at optimal measures which will be proposed to Cabinet for consideration," Mr Kandeta said.
"In our open invitation to the public, individual stakeholders especially organisations representing interest groups were encouraged to ensure that internal consultations were conducted so that submissions which they finally presented to the Ministry had the full support and ownership the majority of their membership. Many stakeholders have complied with this requirement.
We are glad with the outcome of our invitation as it is consistent with government's policy of ensuring that planning and implementation of financial and economic policies and programs is widely consultative. In respect of the public sector, a budget call circular will soon be issued and budget hearings conducted in the process of finalising the estimates of expenditure."