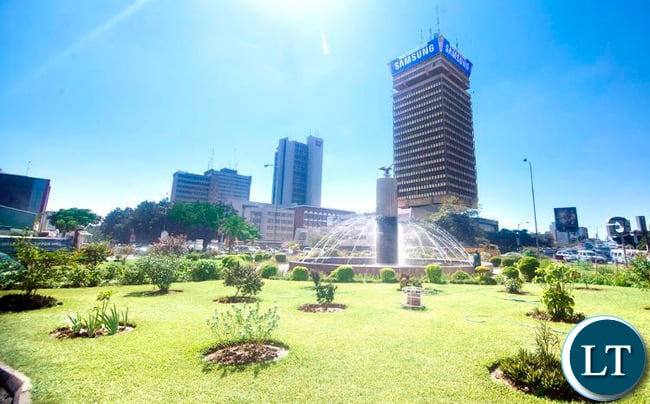 The European Investment Bank has set aside 56 million Euros to support Small and Medium Enterprises (SMES) in Zambia.
(EIB) Business Analyst for Southern Africa and Indian Ocean Ryno Byleveldt said the funds are available to SMEs over a 2 year period through Zambian Commercial banks and microfinance institutions.
Mr Byleveldt said the funds will support sectors such as Agriculture, Production, Services and the construction industry.
He was speaking at the European Investment Bank conference for SMEs in supporting growth of Medium/SMEs in Zambia.
Mr. Byleveldt said the EIB is committed to alleviating poverty in Africa and financial support to the SMEs is key to achieving that.
He said the EIB credit lines are complemented by a technical assistance programme for the financial sector in Southern Africa implemented by Frankfurt School of Finance and Management.
He noted that one of the components under the technical assistance programme is to promote the utilization of the EIB credit lines as well as to organize SME support actions aimed at improving financial literacy and enhancing the quality of bankable projects.
And Speaking at the same event, Chief Executive Officer (CEO) for AB Bank Zambia Armando Massimiliano Sirolla stated that the Banks's main goal is to support access to finance for micro and small medium enterprises.
Mr. Sirolla said the bank reaches out to the SMEs by providing different bank services such as access finance loans and many others.
He said the bank is very keen to support the growth of SMEs despite the high credit risks so that they can positively impact on the economy.
And Heroes Construction Ltd Director Roy Mwamba stated that the SMEs are the majority economical drivers in the country as Zambia shifts its dependence from government to the private sector.
Mr. Mwamba explained that SMEs play a huge role in alleviating poverty and improving the economic status by investment in Agriculture, Construction and ultimately creating employment for citizens.
He said the major limitation the SMEs have is finance due to the prevailing high lending rates in Zambia ranging from 28-38 %.
Mr. Mwamba urged government to do more by implementing certain incentives to ensure that commercial banks reduce the lending rates.
He said the private sector in Zambia is keen on improving and expanding but is hindered by the high cost of doing business which needs to be quickly addressed.