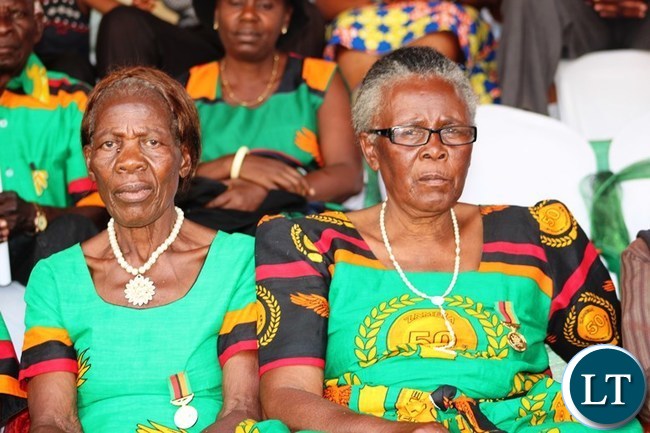 Freedom fighters in Mwense district have implored government to consider recognizing the role they played during the struggle for political independence by providing them with decent accommodation.
Speaking on behalf of other freedom fighters, Benedict Kabwe said government should not only recognize people who fought for freedom in urban areas but also those in rural areas.
Mr. Kabwe said the peace which the country is enjoying today is as a result of the gallant men and women who fought for independence hence their recognition was cardinal.
He said government should recognize the freedom fighters while they were still alive and not after they die.
The freedom fighters have meanwhile congratulated President Edgar Lungu for his re-election in the August 11, 2016 general elections.
And speaking at the same occasion, Mwense District Commissioner Geoffrey Chipampata acknowledged the need to recognize freedom fighters for the sacrifices they made to secure political independence.
Mr. Chipampata has meanwhile reminded members of the public about some of the developmental projects taking place in the district which he said have come about due to the peace and freedom which the country enjoys.
He cited the construction of Mwense trades training institute, which is almost complete and the upgrading of township roads to bituminous level as some of the important projects going on.
Other projects include the construction of Kalanga modern market, the construction of a civic centre, upgrading of Musonda hydro power station from five to 10 megawatts output and the rural electrification of some villages among others.
Mr. Chipampata said although some projects have stalled, contractors will resume the works once funds are released from the treasury adding that most projects will then be completed.
In Mwense district, the independence commemoration was held at Nsakaluba primary school under the theme 'working for greater unity, hard work and patriotism'.