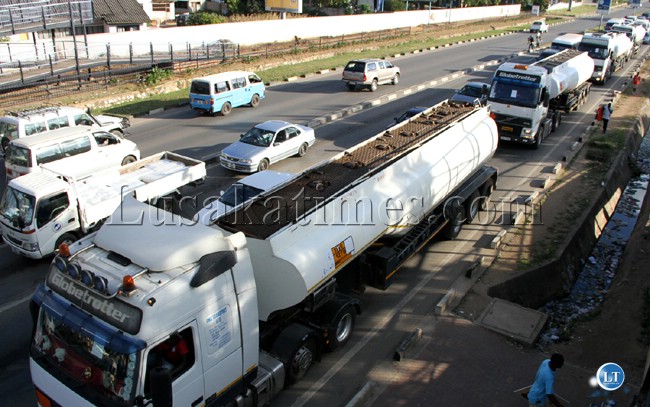 "Government Exit from Fuel Procurement to affect the $120m Bio fuels industry"

By Jonstone Chikwanda
Both international and local media outlets have reported that five countries in West Africa have resolved not to import dirt fuels from Europe any more. This comes in the wake of whistle blower watch dog report that European refineries were exploiting weaker regulatory frameworks in Africa by exporting diesel containing very high levels of Sulphur content. And the United Nations (UN) has commended the move by the above countries in that it will help more than 250 million people breathe safer and cleaner air.
Sulphur particles emitted by diesel engines are considered to be a major contributor to air pollution and are ranked by the World Health Organisation (WHO) as one of the top global health risks associated with heart disease, lung cancer and respiratory problems.
In addition, higher Sulphur levels in fuel contribute to damaging some components of the engine due to the corrosive nature of Sulphur other than shortening the life span of engine oil. All these lead to increased vehicle maintenance costs. With regard to petrol, in the absence of strong controls and inspections, some importers whose motivation is cheaper prices can end up importing petrol with higher levels of benzene knowingly or unknowingly.
Petroleum fumes, paints and adhesives containing Benzene beyond a certain level is very dangerous. According to WHO finds, human exposure to Benzene has been associated with a range of acute and long term adverse health effects and diseases including cancer, aplastic anaemia.
Several African governments decided to disengage from fuel procurement and left oil marketing companies (OMCs) to import fuel for themselves from sources of their choice. While government disengagement which is executed within a proper exit plan, demeanor and controls can yield desired results, several African governments disengaged without adequate exit plans and a strengthened regulatory framework.
To this end, OMCs were left loose to import any kind of diesel and petrol they so wished from some of the cheapest sources at the expense of quality. And because of a weak regulatory framework coupled with inadequate manpower to regularly conduct on the spot timely quality inspections, the regulators have had significant challenges to arrest the situation.
The situation in West Africa is not a localized challenge. It is a mirror image of the status of the petroleum sub-sector in Sub-Sahara Africa (SSA). Sub-Sahara Africa downstream petroleum challenges include weak regulatory framework, lack of adequate resources to enforce and monitor key metrics, malfeasance and heavy price controls which spur unscrupulous trades to engage in malfeasance and procurement of cheap petroleum products at the expense of quality and thus contribute to the immiserating of people's health. Poor quality fuels can come from any source and not just from particular refineries.
As Energy Forum Zambia, this is one of the major reasons we have opposed government of Zambia disengagement from fuel procurement by 1st March, 2017. Disengaging is not a bad concept but the time frame is too short to put in place a reasonable exit plan which will inform, guide and mentor government's exit from fuel procurement. In addition, there is no clarity how the issue of quality will be managed if every OMC will be importing for themselves.
It may appear simple but it is not. For instance, "how are we going to implement the biofuels project which is meant to save Zambia over $120 million in forex per year should we allow all OMCs to be importing for themselves?" In any case, private OMCs do not even have adequate storage capacity. Not only is the biofuels industry going to save government forex but it is also a massive job creation platform via out grower schemes of biofuel crops such as cassava, soya beans, Jatropha etc . Industries are already being set up to support the bio fuels space. This $120m savings will be lost if the exit is not well planned.