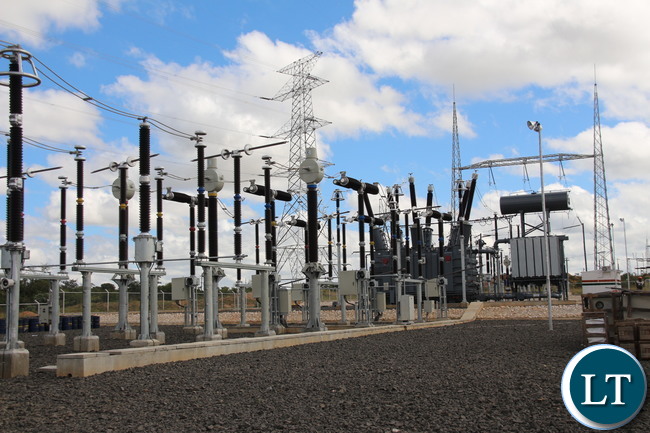 The ruling Patriotic Front(PF) has expressed delight at the news that government has no intention of privatising the government owned power utility Zambia Electricity Supply Corporation (ZESCO), Indeni Petroleum Refinery Company Limited and TAZAMA Pipelines Limited.
In a statement, PF Publicity and Information Committee Deputy Chairperson Charity Banda said said the news was timely and shows that President Lungu is a listening leader.
Ms Banda however could not resist the temptation to take a dig at their (PF) alliance partner, the MMD, whom she said sold companies which ended up bringing miserly to the Zambian workers.
She said that, although the companies were privatised in a bid to improve their operations and make them profitable, it is an open secret that the companies ended up being worse.
"We are delighted by the news that the Government of the Republic of Zambia (GRZ) has no intention of privatizing ZESCO, but put in place measures to improve its operations. This news is not only timely, but also speaks volumes about the listening quality of President Edgar Chagwa Lungu and his government.
"For sure, our people have spoken against calls to sell ZESCO, fearing that it may also end up like many companies that were sold under the Movement for Multiparty Democracy (MMD) privatisation programme. We all know that privatisation was characterised by job losses, asset stripping, non payment of workers benefits and other negative happenings that created a lot of suffering among our people. It is an open secret that many companies that were sold in the name of making them efficient and profitable ended up becoming worse leading to close downs," she said.
She added that government should bear in mind that selling government companies does not always save the interest of Zambians as learnt from the privatisation carried out by the MMD.
"Against this background, we can safely say that Zambia has learnt a lesson which the government should bear in mind when the temptation to sell a government or quasi government company arises.
"As such we wish to commend President Lungu and his team for his wise leadership seen in the decision to improve the operations of ZESCO and not selling it. It is our prayer that stakeholders especially development partners who think selling companies such as ZESCO is a good option will appreciate the intellectual insight which has guided our President and his team in deciding not to sell ZESCO.
"Finally, it is our hope that responsible people will move fast to devise measures and implement initiatives to make our ZESCO efficient and profitable and continue to play a vital role in the development of our country," she said.
Yesterday, Energy Minister David Mabumba announced that ZESCO, Indeni Petroleum Refinery Company Limited and TAZAMA Pipelines Limited are not for sale but government will only optimize their operation capacity.