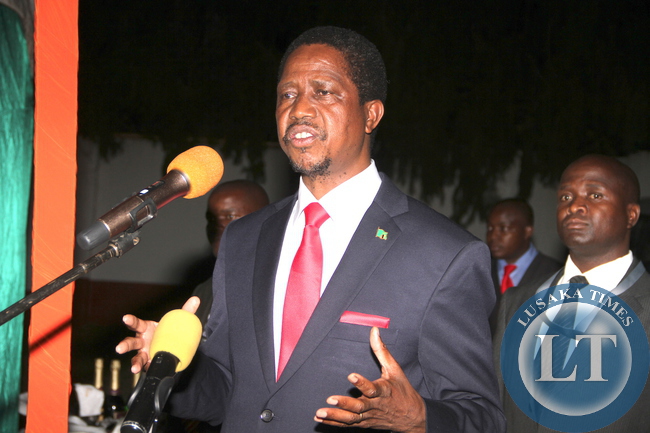 President Edgar Lungu has said that the dawn of the New Year provides an opportunity for citizens to resolve to work towards a more unified and prosperous Zambia.
President Lungu said that he hopes that Zambians will work towards reconciliation with a special sense of agency to foster peace, unity and development in the country.
The President said this in a televised address to the nation on ZNBC TV and Radio to mark the eve of the New Year 2017.
President Lungu said despite a number of challenges the nation faced, Zambia, however scored a number of successes in 2016.
The President cited the bumper harvest, socio economic stability and the holding of successful elections and unprecedented infrastructure development among other strides.
President Lungu said there is need to entrench good values and principles in an effort to build on the successes and address the challenges that lie ahead.
He said there is need for integrity in all socio-economic, political and cultural transactions, adding that that is why government has taken a zero tolerance in the fight against corruption.
And President Lungu said he expects that Energy Regulation Board-ERB- will in due course be making a favourable pronouncement that will help cushion the consumer of petroleum products following a stable exchange rate and benefits accrued from, pricing variation.
Meanwhile, President Lungu has urged Zambians to celebrate the dawn of the New Year responsibly by praising God for 2016 and seek divine blessings for 2017.
The President has also thanked the people for their support with a pledge not to let them down as he spearheads national development in the New Year.
[Read 20 times, 1 reads today]