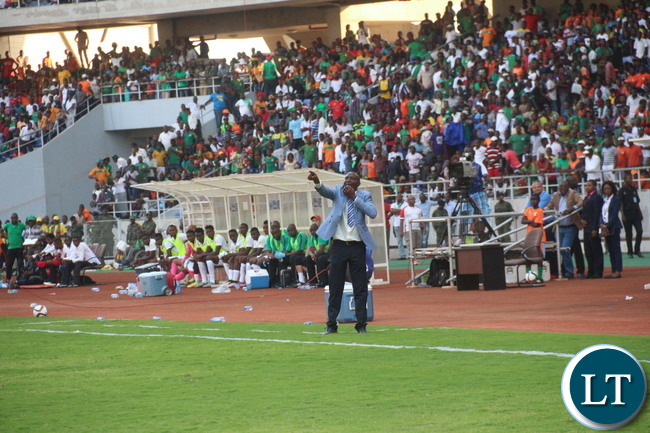 No one at FAZ has told Wedson Nyirenda he may just have a full plate before Zambia's next 2018 World Cup qualifying date against date Algeria in August after he demanded for friendlies to prepare for that match.
It looks like Wedson has been made to believe that Zambia will be quite inactive for the next seven months before hosting Algeria on August 28 on match day three of the 2018 qualifiers.
"We need to play at least three friendlies before playing the FIFA World Cup qualifiers," Wedson said on ZNBC Sunday Interview.
Wedson has potentially three tournament qualifiers before August that could give his preparations for Algeria a massive lift.
Firstly, March will kickoff with the Cameroon 2019 Africa Cup qualifiers during the FIFA match weekend of March 20-28 when the lower ranked sides begin their knockout campaigns although a friendly date for Chipolopolo is expected to be sourced for that period.
But Zambia may enter the fray in the second stage during the June 3-13 FIFA weekend.
And barring a bye, Zambia also faces the prospect of six four match weekends for the Kenya 2018 CAF African Nations Championship (CHAN) qualifiers, CAF 's second tier Africa Cup for domestic-based players.
CHAN will especially give Wedson the best possible test for his home-based drafts he is eyeing to include for the Algeria date.
The first two CHAN home and away dates will come in the last two weekends of April.
The CHAN second round qualifiers will be played in mid-July and the last phase will be played two weeks before Zambia host Algeria in August.