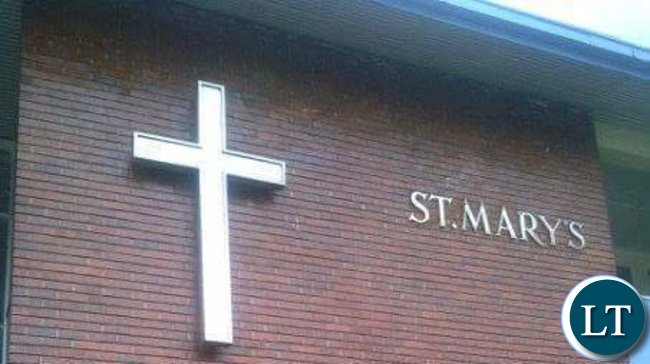 Some Lusaka residents have vowed to block the proposed construction of a one storey modern shopping mall within St Mary's Secondary School in Lusaka's Woodlands area.
The residents mostly former students and parents and guardians of some pupils at the school have taken to Facebook to condemn the project.
Most of the parents have since vowed to go and speak out against the project when the Zambia Environmental Management Agency holds a public hearing on the subject on Saturday, February 4th 2017 at the school premises.
Vertigo Properties Limited (VPL), owned indirectly by a South African pension fund through Novare Africa Fund II intends to construct a mall on Property No. 211 junction of Mutende and Chindo Roads within St Mary's Secondary School on land belonging to Zambia Episcopal Conference (ZEC).
The mall will have a one storey building sitting on a 10,000 m² with 40 commercial outlet shops with Shoprite as the anchor store.
The mall will also have a food court, entertainment zone, fashion shops, banking services and an extensive car parking which can hold 400 parking bays.
But the parents are objecting to the construction of the project will negatively affect the quality of education that the girls will be receiving at the school.
"And who will shop there? Already there is Woodlands mall just around the corner and in less than 5km you have two in Kabulonga area and then the other two at Choppies and Crossroads, with the dwindling incomes, no wonder people are stealing to feed these malls. Why not build in provincial capital towns and see what happens?", wrote Amusaa Zaza.
Judy Habanji wrote, "wonders shall never end. Why not put up another school or sports centre for the school and open it to the public instead of putting up malls all over. Already shops are coming up at Woodlands stadium. This country is too much."
Others such as Alex Ngweji Mbumba said, "Mall mania! How I wish we had the same zeal in innovative thinking on entrepreneurship activities to use the many things around us to make money."