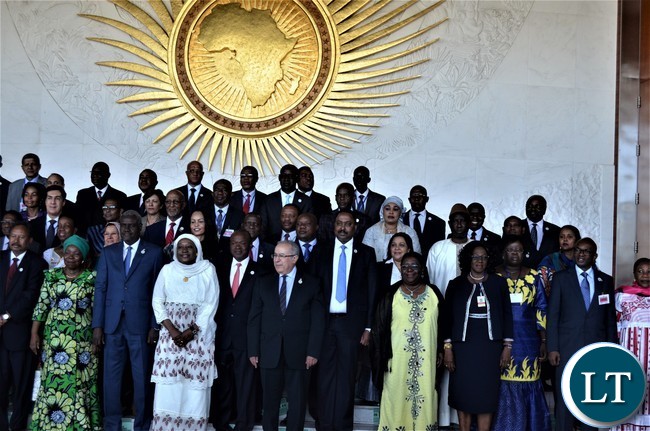 Foreign Affairs Minister Harry Kalaba has said the African continent is more united than it is perceived and that it is through this background that Africa should be focused on its prospects.
ZANIS reports that Mr. Kalaba was speaking at a working breakfast meeting in Addis Ababa Ethiopia today when he introduced two Zambian candidates vying for two positions at the African Union.
The two candidates are Dr. Austin Sichinga who is contesting the position of Commissioner for Rural Economy and Agriculture and Ambassador Albert Muchanga for the position of Trade and Industry.
Mr Kalaba said President Edgar Lungu as a son of Africa is distinguished in his own rights by presenting two sons of the Zambian soil and Africa to contribute to the emancipation of the African continent.
He said Zambia has been very active on the continental body of the African Union and has always been at its service.
Mr. Kalaba has since expressed hope that the two candidates that are contesting the two positions will be part of the agenda 2063 if elected into office.
And Ambassador Albert Muchanga said electing Zambia to the commission will promote inclusiveness to the continental body as the country has never served in the AU commission.
Mr Muchanga pledged to introduce fresh ideas and re-energise the commission in its service delivery based on his long experience in economic integration, trade and industry, diplomacy, inter-governmental affairs among others once elected to the position.
He said development of a 'dashboard' to enable all Africans monitor daily progress in the implementation of Agenda 2063 is a priority because ordinary citizens on the continent are the drivers of the process.
Mr Muchanga said this in his address to the Ministers of Foreign Affairs who are the electoral college at the on-going 28th African Union summit in Addis Ababa Ethiopia yesterday.
"The portfolio of trade and industry should be a major contributor to the transformation of Africa. If elected, we will in this connection and as a team, develop a broad programme on Africa's industrialisation," he said.
He said this will focus on the development of harmonized national and regional industrial policies by building on the work of the ECA which has established that all industrialised countries have used industrial policies to attain their status as developed countries.
Mr Muchanga pledged to promote value addition in agriculture and mineral commodities and replace imported intermediate goods with African products to reduce trade deficits.
"Our heavy reliance on imported intermediate goods is one of the causal factors of our limited success in our current industrialisation efforts. I will work to promote research and development to create new comparative advantages and upgrade our productive sectors.
"Equally important, I will if elected and with the team develop a broad programme of Africa's trade development. Globally trade is the engine of growth and development. The programme will be focused on among others collaborating with member states and regional economic communities in the implementation of the programme of action on boosting intra African trade," he said.
He further pledged to develop inter country markets to eradicate smuggling to enable countries record more trade exchanges which can at a minimum boost intra African trade by 12 percent.
And speaking at the same occasion Zambia's other candidate vying for the position of Commissioner for Rural Economy and Agriculture Austin Sichinga said the African continent needs to harness trade in order to realize its potential.
Dr. Sichinga suggested a model to which Africa can cooperate and establish a market that will benefit the continent.
He called for the inclusion of rural farmers in the economies of Africa and emphasized the need to improve production capacity.
The 28th session of the African Union is being held under the theme: "2017 harnessing the demographic dividend through investment in youth"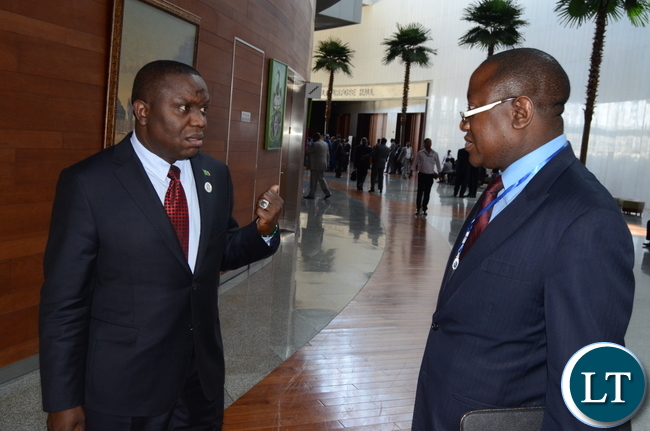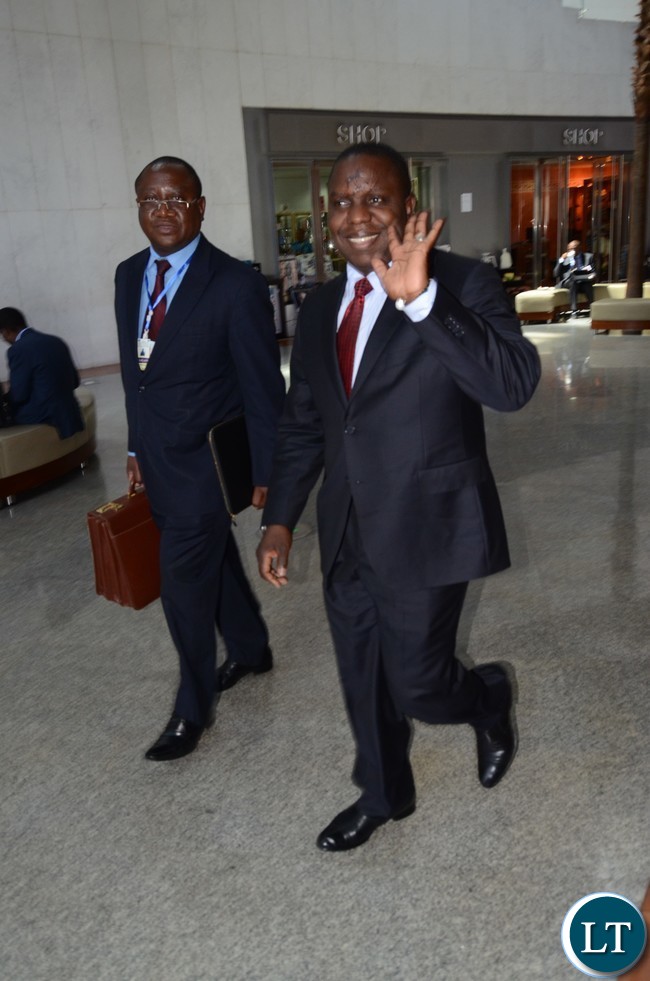 [Read 18 times, 1 reads today]