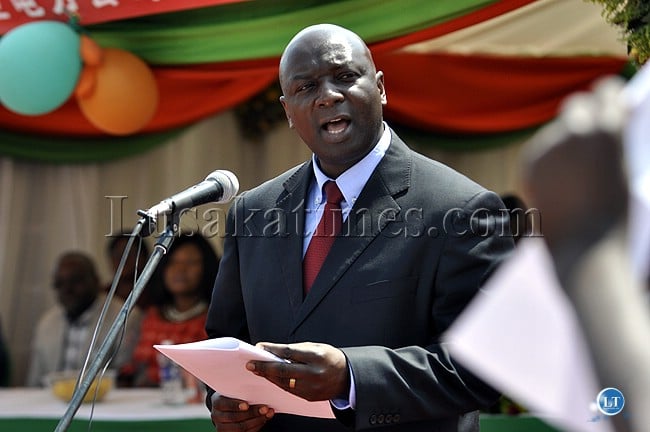 THE managing director of ZESCO is not a public official to hold shares on behalf of Zambians, says Energy Forum Zambia (EFZ) chairperson Johnstone Chikwanda
Mr Chikwanda said the shares must therefore be transferred to the Industrial Development Corporation (IDC) which was the patent company.
He said the forum had learnt with shock that 10,000 shares in ZESCO's subsidiary company -Kafue Gorge Lower Power Development (KGLPDC) were allotted to then ZESCO managing director Cyprian Chitundu while 990,000 shares were allotted to ZESCO.
Mr Chitundu has been dragged to court for failure to surrender 10 000 shares of Kafue Gorge Lower Power Development Corporation Limited he held in his name as managing director at the power utility firm.
This is contained in a statement of claim filed before the Lusaka High Court accusing the former ZESCO chief of holding on to 10. 000 shares of Kafue Gorge when he was no longer the MD as prescribed by the company Articles.
The company has pleaded with the court to compel Mr Chitundu to surrender the shares to the current ZESCO chief Victor Mundende to allow him perform functions of a shareholder as required.
In 2013, the plaintiff incorporated Kafue Gorge Lower Power Development Corporation as a Special Purpose Vehicle (SPV) for the development of the 750 MW Hydro Power project situated in Chikankata district.
Mr Chikwanda noted that a similar situation was anticipated to happen in the future, saying the forum's view was that those 10,000 shares must be held by the new owners of ZESCO which in this case was Industrial Development Corporation (IDC) or at a minimum an appropriate government official on behalf of the Zambian people.
"These companies are owned by the people of Zambia and therefore no person who is not a public or government official must hold shares on behalf of Zambians," he said
And Mr Chikwanda said whether the shares were allotted to the then ZESCO MD in his capacity as the company chef or in his personal capacity with or no monetary value, the forum was of the opinion that this was not best practice in terms of good corporate governance.
"There is a debatable connection in this matter and it is not 'immoral' to feel that this is not perhaps the best practice in terms of good corporate governance. This is very strange,
"At the time of the transaction, it is likely that ZESCO was owned by the Minister of Finance and Secretary to the Treasury on behalf of government just like other parastatals unless ZESCO was a special case," he said.
Mr Chikwanda explained that Zambia was experiencing terrible "energy poverty" leading to colossal loss of business worth millions of dollars per month, saying it was therefore in a hurry to develop power generation facilities.
"To this end, the High Court will do good justice to the people of Zambia to determine this matter urgently as Kafue Gorge Lower Power Development represents not just the hope of Zambia but the hope of the region."
He further said the forum would monitor the case closely not just because it was in public interest but also for its objective to lobby for best practice in the energy sector.
ZESCO managing director can still attend meetings of KGLPDC because he is a member of the board of directors which virtually owns KGLPDC.
"However, due to possible legal impediments, we hope this matter will be expeditiously determined by the court so that the board of KGLPDC can have smooth unquestionable engagements with all shareholders," said Mr Chikwanda.
[Read 78 times, 1 reads today]