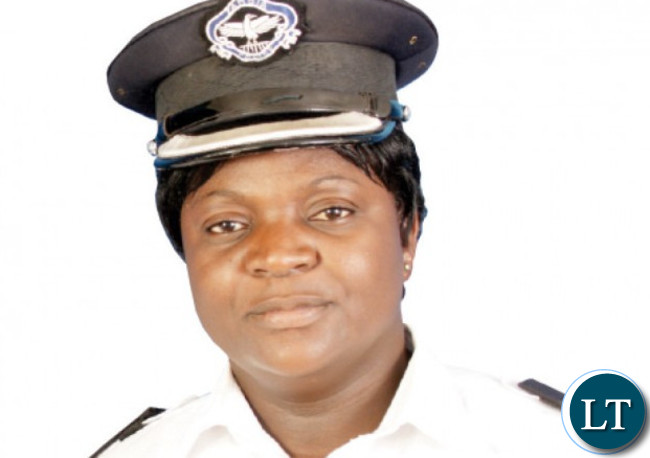 THE police officer who was captured in a video dancing while displaying a Patriotic Front T-shirt and party symbol has been charged.
Police public relations officer Esther Katongo said the officer, identified as Sergeant Katontoka, has been charged with discreditable conduct under the Police Act.
Ms Katongo said a tribunal would soon be set up to hear the case, and disciplinary action may follow.
She said the misconduct is not dismissible but the tribunal may recommend that Mr Katontoka be demoted, or that he forfeits half of his salary to the State.
The tribunal may also either verbally admonish him or give him a written warning.
Ms Katongo, however, said for now Mr Katotoka would continue working.
The video that showed Mr Katontoka dancing in his police uniform while pumping his fist in the air and displaying a PF T-shirt worn under his uniform shirt did rounds on social media last week and elicited an immediate reaction from police, who condemned the behaviour.
Meanwhile, MONICA KAYOMBO reports from Ndola that police have recovered a body of a man believed to be in his late 30s or early 40s who is alleged to have taken his life after losing his job.
Copperbelt commissioner of police Charity Katanga identified the man as Christopher Mulenga of Lubuto township in Ndola and that the corpse was picked from his vehicle on Friday.
"The deceased is alleged to have committed suicide after he lost his employment. His body was discovered on Friday in his Toyota Hiace registration number ACX 5514 at 14:00 hours on President Avenue," Ms Katanga said.
She said the deceased worked for a named pharmacy in town but lost his job after he recorded a loss.
Ms Katanga said Mulenga's body was discovered with some white foam on his mouth near a car park opposite Zambia Revenue Authority offices.
She said preliminary investigations indicate that Mulenga went into depression and behaved strangely after losing his employment at the pharmacy.
[Read 72 times, 1 reads today]