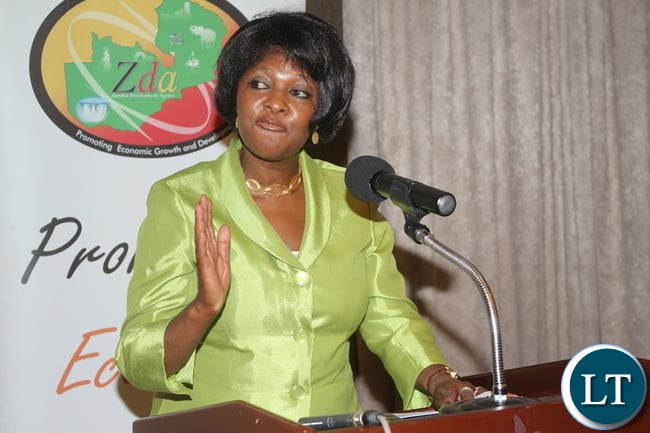 THE Ministry of Trade, Commerce and Industry will soon meet the Cleaning Association of Zambia (CAZ) following their written complaint to President Edgar Lungu over huge contracts being awarded to foreign companies at the expense of local ones.
Commerce Minister Margaret Mwanakatwe said in an interview yesterday that she was in receipt of the letter by CAZ and will meet them to address the matter.
"I am aware about the letter, their concerns are genuine and I totally agree with them, I will be meeting them soon so that we can chart a way forward and ensure that they too benefit, especially that they have the capacity," she said.
CAZ secretary general Lawrence Makumbi said the issue had been brought to the attention of the Head of State, due to his commitment to prioritise the awarding of contracts to locals and curbing corruption.
Mr Makumbi bemoaned the alleged domination of foreign cleaning companies in the cleaning industry, which had disadvantaged the local companies.
"Your Excellency, we need this instrument as soon as possible, we have been lobbying for this for some time now and are hopeful this time it will come, as enshrined in the Budget (paragraph 116) that the Government will formulate a conducive legal and institutional policy framework that will give struggling businesses greater chance to survive", Mr Makumbi's letter to the President read in part.
He said the letter to the President and copied to other vital ministries was, among other things calling for a deliberate policy to make the cleaning sector a preserve of the Zambian people, as they had the capacity to carry out the works.
Mr Makumbi said while he was not against foreign companies working in Zambia, his cry was equal awarding of the contracts.
He suspected corruption in the awarding of the contracts, a matter his members demanded that it be addressed quickly.
He said the alleged attributive statement of 'lack of capacity of local contractors', which was frequently abused by individuals in decision making positions, had not spared Zambians in the cleaning sector, giving rise to numerous challenges leading to the business being dominated by foreign companies.
The perception should be changed as capacity of most entrepreneurs could only be built if local contractors were availed with opportunities as pronounced by the ruling Government on the need to prioritise local contractors.