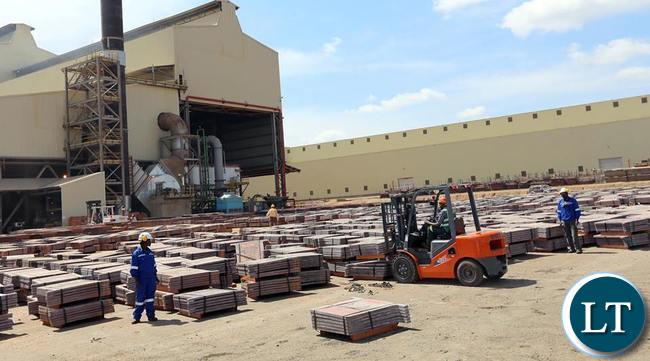 First Quantum Minerals has asked the Lusaka High Court to dismiss a $1.4 billion claim by ZCCM IH which accused the Canadian company of irregular transactions with its local subsidiary, Kansanshi Copper Mine.
ZCCM-IH owns 20% of Kansanshi Mine.
The claim by ZCCM-IH includes $228 million in interest on $2.3 billion of loans that it said First Quantum wrongly borrowed from Kansanshi Mine, as well as 20 percent of the principal amount, or $570 million.
First Quantum said in court papers seen on Wednesday in the Lusaka high court that the action taken by ZCCM-IH was started without the approval of the ZCCM I-H board, which was dissolved when the action commenced.
ZCCM-IH, in which the Zambian government has a 77 percent stake, said in papers filed in the Lusaka High Court on Oct. 28, 2016 that First Quantum used the money as cheap financing for its other operations.
In a November 11th 2016 filing in court, First Quantum said the claims were "inflammatory, vexatious and untrue," and that the loans were at fair market rate.
In a similar case, Konkola Copper Mines was recently ordered by the London High Court to settle around US$103 million owed to ZCCM-IH.
That followed ZCCM-IH's successful application for default judgment in the English High Court to recover outstanding sums in excess of US$100 million due to it from KCM Plc as part of the Settlement Agreement entered into in 2013.