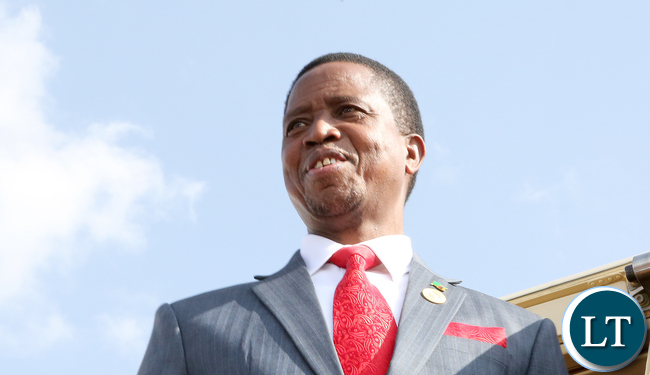 PRESIDENT Edgar Lungu has asked the Church to counsel some opposition political party leaders who have failed to accept him as Head of State.
Mr Lungu said he was shocked that the same people denying his leadership on the other hand want to meet him in person.
"Please talk to some of our colleagues that are still living in delusion and failing to come to terms with reality," President Lungu said. "They continue to say Zambia has no leader, Lungu is not the President but as they deny me, I also won't meet them. That is how it goes," he said.
Mr Lungu said this today when he met clerics from different denominations in Luapula Province.
He said the Church should bridge the gap between political adversaries for the nation to progress in unity.
Mr Lungu said he and Government were part of the Church and the two institutions should work as a unit and encouraged Christians to join politics to bring sanity in the realm.
Mr Lungu assured the clergy that the country was in safe hands under the Patriotic Front Government, with development guaranteed under the One Zambia, One Nation motto.
Speaking on behalf of the clergy, Anglican Church Luapula diocese bishop Robert Mumbi thanked the President for the indaba and his commitment to improving the plight of all Zambians.
He urged Mr Lungu to ensure that Government enhanced the pace of service delivery in the spheres of agriculture and infrastructure development.