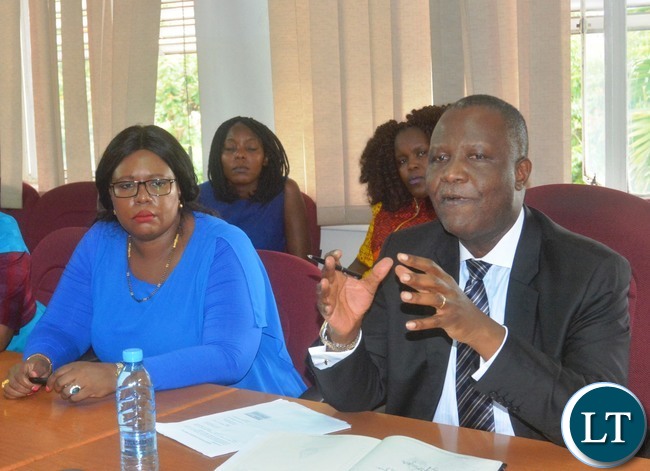 Minister of Finance Felix Mutati says government will continue to engage stakeholders in the agriculture sector for a win-win situation as it seeks to diversify the economy.
Speaking during a consultative meeting in Lusaka, Mr Mutati said the government is keen to deal with the sector's problems for real growth to be attained.
Mr. Mutati said the government can only collect revenue from a thriving agriculture sector.
The Minister of Finance was flanked in the meeting by Minister of Agriculture Dora Siliya and Minister of Commerce Margaret Mwanakatwe.
Mrs. Mwanakatwe and Ms Siliya voiced government's interest to grow the sector which promises to create millions of jobs.
The three ministers met senior officials from the Tobacco Association of Zambia and Poultry Association of Zambia.
And Poultry Association of Zambia vice-chairperson Veronica Machungwa raised concern over the continued importation of chickens onto the Zambian market.
Ms Machungwa called on government to urgently deal with the situation.
At the same function, Tobacco Association of Zambia consultant Phonto Mumbi called on government to give the sector a standard tax system.