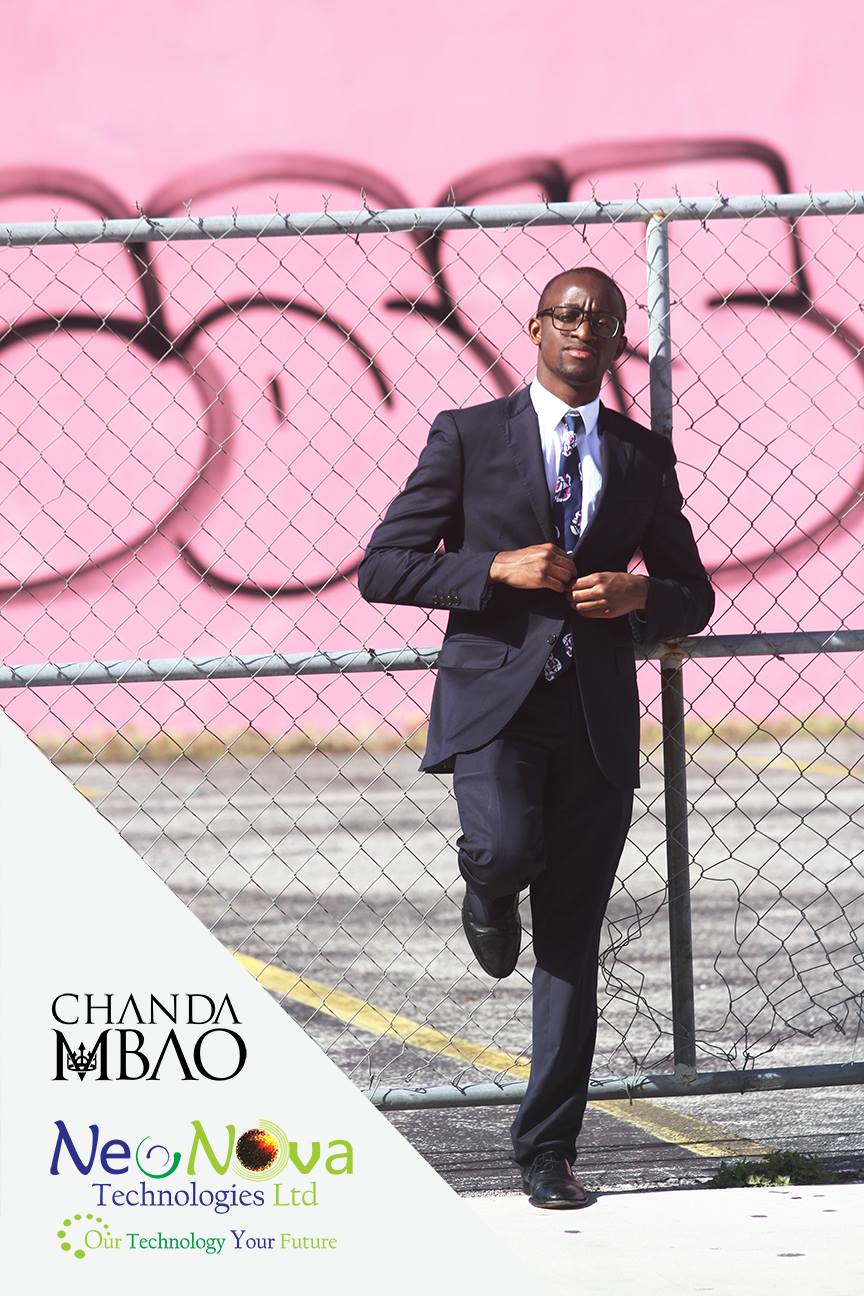 The young financier, entrepreneur and rapper known as Chanda Mbao has reportedly just signed a multiple-year endorsement deal with NeoNova Technologies who are to be his digital sponsors going forward. With clients such as Superior Milling, the SEC and Amigo Foods, this deal illustrates the business acumen of the young rapper. Coming ahead of the release of his much anticipated mixtape, The Patriot, this endorsement deal comes at an auspicious time.
NeoNova Technologies issued an official statement reading the following:
"NeoNova Technologies Limited Zambia, are proud to announce our digital Partnership with the immensely talented entrepreneur and musician, Chanda Mbao. We feel this partnership will greatly benefit both parties as Chanda Mbao; a proudly Zambian musician, will help us tap into a wider range of customer and fan bases with his modern and local take on musical arts and performance. NeoNova Technologies, one of the fastest growing digital companies in Zambia, believes in creating modern digital experiences by Zambian individuals and organisations, for the betterment and systemic growth of it services in Zambia. We look forward to a long successful relationship that will open up a lot of opportunities for future projects and campaigns."
When asked about the deal, Chanda Mbao had the following to say:
"This partnership represents a meeting of minds and a mutually beneficial collaboration across industries. As an artist with fresh ideas working with a fast growing company with real digital expertise, I believe I can grow my brand as well as help them grow theirs. I've always been a believer in win-wins and hopefully even more young Zambian entrepreneurs can start to collaborate in similar ways. Look out for a lot of great content and events powered by this collaboration."
As a showing of initiative among young Zambian entrepreneurs, this deal looks promising and we can only encourage the teams involved.
About NeoNova Technologies
Neonova is a Zambian company created by a team of young, highly dedicated, motivated and focused IT professionals. We believe in our extensive IT and business capabilities and our uniqueness. Neonova was created with novelty in mind; we looked at the scope and engagement of our initiative and concluded that the time had come to help drive Zambia faster towards a more IT engaged country. During this exciting period of rapid development in Zambia, we strive to be the pacemakers in the race to Digital parity with other first world countries. We are passionate about technology, we are passionate about business, and we are passionate about achievement. Success has been re-defined by young achievers globally – it begins with being innovative while providing solutions. It's about progress and not about being constrained by limitations. Progress is always possible through beneficial networking with business and social partners, under the umbrella of integrity and commitment.