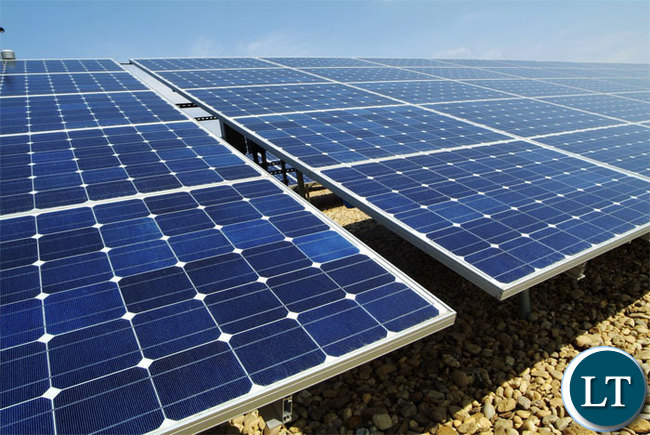 Government has granted a South African firm the rights to supply affordable solar energy to farm blocks in Zambia worth US$30 million to meet the electricity demand.
The project will be initially, implemented in Nansanga, Luena, Manshya and Lusiwasi farm blocks.
Gridbow Engineers will partner with Government to supply power to the farm blocks through the Ministry of Agriculture to supply affordable solar energy to the farm blocks.
Company chief operations officer Evans Chabata said the US$ 30 million project will involve the supply of electricity to the farm blocks using containerised solutions, generating and storing electricity from solar energy.
"To support Government's efforts to diversify the economy, the project will offer various economic benefits in the energy sector by meeting the country's growing energy needs and contribute to the diversification of the economy though the provision of reliable power supply to the agricultural sector through the established farm blocks.
"Agriculture can be a positive driver of food security, environmental sustainability and economic opportunity. It is the only sectoral investment that addresses these three pressing issues simultaneously," Mr Chabata said in a statement availed to the Daily Mail on Monday.
To this effect, every province is proposed or already has one productive farm block.
He said Zambia has the potential to expand its agricultural production through the project, considering the vast resource endowment despite the farm blocks currently not serviced by Zesco Limited.
Mr Chabata said the project, being funded by Gridbow Engineers through financiers from Hong Kong, is expected to benefit surrounding rural households and Government institutions such as schools and clinics.
"The technology is working in countries such as South Africa and as such, Gridbow Engineers has invited officials from the Ministry of Agriculture to visit some farms in South Africa where the technology has been installed," he said.
[Read 105 times, 1 reads today]