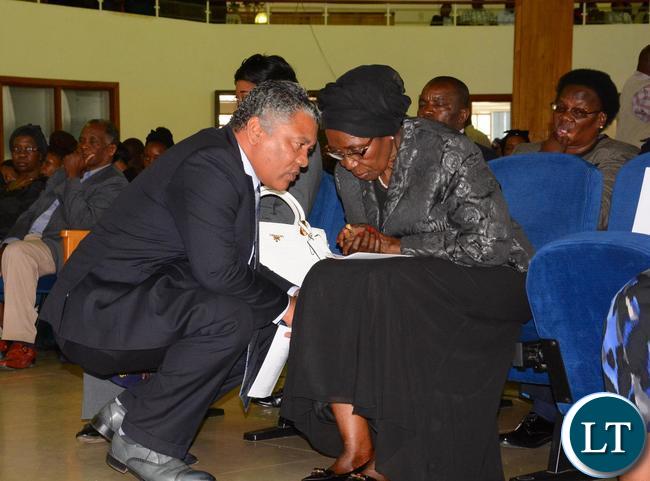 Vice President Inonge Wina today joined scores of mourners in mourning the late second republican Frederick Chiluba's widow Regina. The Vice President was received at the funeral house by Office of the Vice President Permanent Secretary for administration Stephen Mwansa, and Deputy Secretary to the Cabinet Peter Kasanda.
Mrs Wina who was accompanied by her Senior Private Secretary, Ambassador Sheila Siwela, later she joined mourners in singing solemn Christian hymns which were mostly sang in local languages.
And former MMD president Dr Never Mumba implored the mourners to mourn with confidence knowing that Mrs Chiluba is in God's presence. Dr Mumba recalled that Regina surrendered her life to the Lord during a crusade on the Copperbelt where he was a main speaker.
He explained that God does not forsake his children hence his appeal to mourners to mourn with comfort as she is in God's presence. Dr Mumba urged the mourners to treat the death of Regina as a reminder to dedicate their lives to the Lord.
Among the mourners present were former first lady Thandiwe Banda and minister of National Planning and Development Lucky Mulusa.
Regina Chiluba passed away on Sunday after a long battle to cancer, the funeral is being held in Kabulonga house number 12B Servo Road.