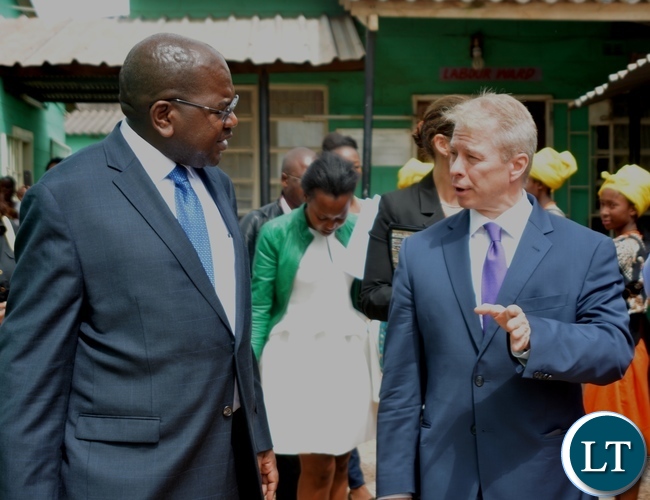 Zambia is due receive 420 Million US dollars from the American government under the Presidents Emergency Fund for Aids Relief – PEPFAR.
Minister of Health Chitalu Chilufya says the country has secured preliminary approval for the funding from PEPFAR Management.
The Minister also says government has continued to increase funding towards the health sector in order to fight diseases such as HIV and AIDS.
Dr. Chilufya says Zambia can eliminate the disease way before 2030 if it implements various strategies effectively.
He says in order to achieve this target government will soon launch 'The know your child status' campaign among other initiatives.
Dr. Chilufya says government will also support the program of putting people on treatment immediately after they are diagnosed with the virus.
He said this during a joint press briefing with American Ambassador to Zambia Eric Schultz held at Ngombe clinic in Lusaka.
Speaking at the same function the US Ambassador urged government to continue investing in education and the health of citizens.
Mr. Schultz said it is good that several Zambians have continued to benefit from PEPFAR program.
He was however quick to state that no assistant program lasts forever hence the need for countries that benefit from the program to increase their allocation towards the fight against HIV/AIDS.
[Read 196 times, 1 reads today]