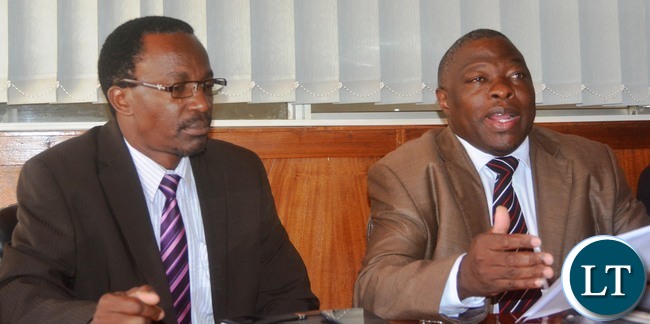 The Zambia Congress of Trade Unions (ZCTU) has described as regrettable the statement attributed to Labor Minister Joyce Simukoko that the labor movement in Zambia is weak.
ZCTU Secretary General Cosmas Mukuka says contrary to Ms. Nonde's suggestion the labor movement is in fact working very hard in resolving labor issues in the Country.
Mr. Mukuka states that this explains why Zambia has continued to enjoy industrial harmony.
He says the sense that the ZCTU is however making out of Ms. Simukoko's suggestion is therefore that she is only trying to make Zambia ungovernable by inciting workers against their employees.
Mr. Mukuka states that his union is disappointed that the Labor Minister has not realized that such careless statements as she recently made have the potential to destabilize industrial harmony.
He has advised Ms. Nonde to avoid using her position as Minister to settle old scores with the current leadership of the labor movement.
Mr. Mukuka is encouraging Ms. Nonde to focus on issues of raising national productivity levels besides on other labor matters requiring her attention.
The ZCTU Secretary General was speaking this morning at a media briefing held in Lusaka.