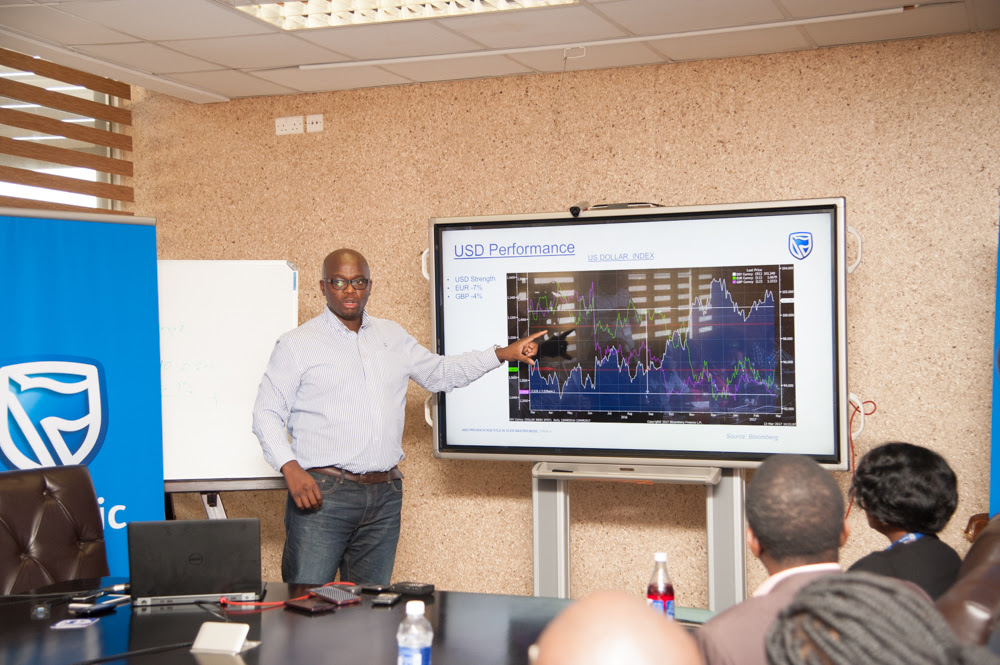 Stanbic Bank has projected a stronger and more stable Zambian economy and local currency in 2017.
The bank's Head of Global Markets, Victor Chileshe, says the current economic trajectory shows that the country is effectively dealing with the economic shocks it suffered for most of 2015 and 2016 from power deficits, low copper prices, weak exchange rates as well as the general elections that caused economic uncertainty.
"The economy is projected to grow by 4.2 percent this year, and key to this is what happens in the mining sector," said Mr Chileshe.
"We have had more rains and we are likely to have more consistent power supply to the mines. Copper prices are also likely to hold firm. Overall we don't see the shocks of 2015 and 2016 coming through this year and the extractive industries can now focus on driving their efficiencies and making their operations more robust to be able to survive any price eventualities the London Metal Exchange will bring to them," he said.
Copper prices have held firmly above US$5,500 per metric tonne after dipping below US$4,500 around June 2016. Mr Chileshe said the bank projected prices to breach US$6,500 later in 2017.
He also said the bank's view was strengthened by happenings in the global economy, with an expected growth in refined copper production in China, the world's largest consumer of copper.
Mr Chileshe was speaking to the media at the conclusion of Stanbic's Mining and Economic Roadshows held this week in North-Western, Copperbelt and Lusaka provinces.
The roadshows were the bank's medium-term temperature gauge on the mining industry, the country's largest industry contributing to more than 70 percent of export earnings.
Mr Chileshe said Stanbic Bank also expected the local currency to be fairly stable this year on the back of a stable mining industry.
"We'll see a bit of depreciation here and there but those will be sideward movements. We don't see definite up and down movements. This will help businesses plan better," he said.
Buttressing Mr Chileshe's sentiments, Stanbic's Head of Corporate and Investment Banking Helen Lubamba said the Zambian economy had come stronger out of the recent external shocks it suffered.
"We are seeing some green shoots that play key role in informing our optimism for 2017. Copper prices are higher and more stable; the currency has also strengthened and is more stable," she said.
She said as a result of the stability, inflation, interest rates as well as yields on Government Bonds and Treasury Bills were steadily declining.
"We should all be looking at the positive side of where we are going rather than being dejected by a few signs of negativity," she said.
Ms Lubamba said for Zambia to leverage its current economic position, it needed to improvement its local manufacturing and rump up its exports to earn more foreign exchange.