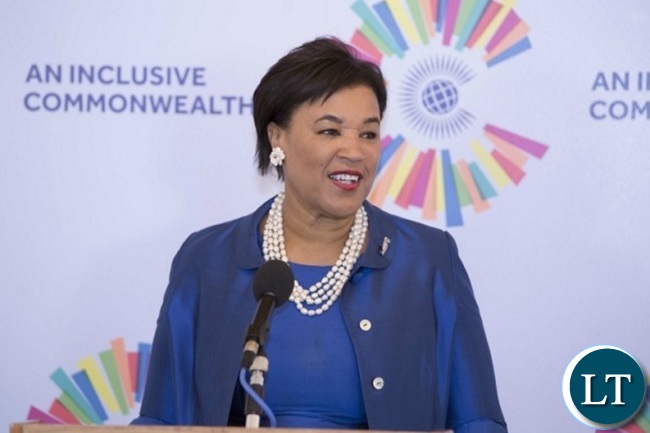 The Commonwealth Secretariat has said that Zambia's August 11, 2016 General Elections were held in a credible manner. This is contained in a letter addressed to President Edgar Lungu, dated March 16, 2017 by the Secretary General of the commonwealth Patricia Scotland.
Ms Scotland said that the elections were conducted in a credible, inclusive and orderly manner. Ms. Scotland has since assured President Lungu of her organization's continued support to the country.
And Minister of Foreign Affairs Harry Kalaba has dismissed as false insinuations that Southern African Development Community (SADC) had summoned President Edgar Lungu to explain himself over the elections which were conducted.
Mr Kalaba said that Zambia remains a credible state in good governance and the country seen massive investments as a result of the international community accepting president Lungu.
Mr Kalaba said that this was evidenced by the number of presidents who will be coming into the country for state visits. Mr Kalaba said the prime minister Ethiopia will visit Zambia on 29 march, 2017 for a state visit, to be followed by another state visit by the Togolese president and a week later another visit by the president of Madagascar.
Mr. Kalaba also announced that king Mswati has also invited president Lungu for a state visit later this year.
He was speaking in an interview with Zambian journalists in Swaziland at a one day SADC summit which has since closed.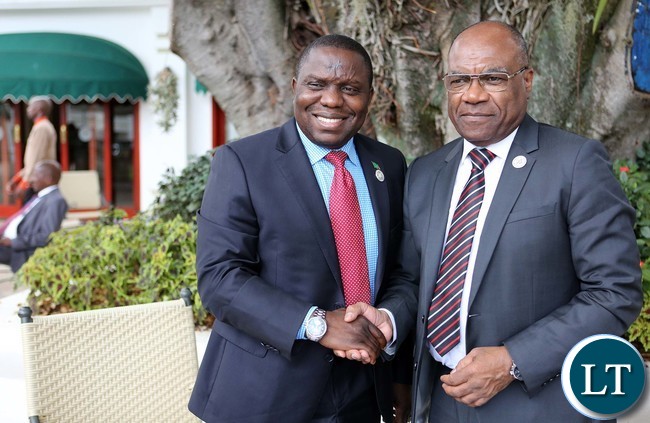 Meanwhile, Democratic Republic of Congo (DRC) Prime Minister Leonard She Okhundu said that his country respects Zambia for the peace it has continued to enjoy over the years and has asked for support to resolve that country's political impasse. Zambia's Minister of Foreign Affairs, Harry Kalaba, has said that nothing can come between the good relationship between Zambia and DRC.
The two ministers were speaking in an interview after they held a bilateral meeting at Royal Swazi Hotel on the side-lines of the on-going Southern African Development Community (SADC) Council of Ministers and extraordinary summit.
Mr Okhundu said the two countries share not only a border but same views on a number of platforms as well.
"Zambia and DRC are in good books and there is currently no spat going on between us," he said.
He said they discussed a number of issues during the meeting, including how to grow the two countries' economies and projects, which the two countries wanted to jointly undertake.
Mr Okhundu is hopeful that the two countries will continue having regular meetings and consultations to keep the tight relationship.
He said the two ministers also arranged to hold a joint meeting with Angola to discuss bilateral and multilateral issues.
Meanwhile, Mr Kalaba hopes his meeting with his Congolese counterpart will strengthen the relationship between the two countries further.
"Zambia and DRC are one and our people share the same values and we are honoured that we have continued to co-operate at both bilateral and multilateral levels," he said.
Mr Kalaba thanked the DRC for supporting Zambia's Albert Muchanga in elections at the African Union elections recently.
Mr Kalaba said President Lungu and his DRC counterpart, Joseph Kabila, will meet soon to discuss a number of issues affecting the two countries.
Last week, the Government of the Democratic Republic of Congo protested over the presence of former Katanga Governor Moise Katumbi at the under-20 AFCON semi-finals between Zambia and South Africa at Heroes Stadium.
In a statement addressed to the Ministry of Foreign Affairs in Zambia, the Congolese Embassy in Zambia stated that it was not right for the Zambian government to grant Mr. Katumbi an entry Visa into Zambia because he was facing charges before judicial authorities in his country.
[Read 92 times, 1 reads today]