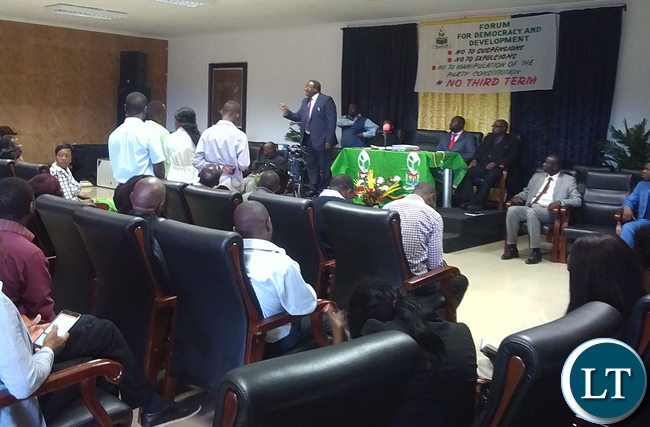 Save Forum for democracy and development-FDD committee chairperson Chifumu Banda has called for dialogue with the current party president Edith Nawakwa in order to resolve the current challenges that the opposition political party is facing.
Mr. BANDA pointed out that if the current divisions that have hit the party are not resolved, FDD may be heading for doom.
He also called for the national convention to elect new leaders adding that party members are ready to mobilize money for such gathering.
And Save FDD committee national coordinator Lawrence Mwelwa says members will ensure that the party is saved from being destroyed by a few individuals.
Dr. Mwelwa added that it is clear that the party has failed leadership because it does not want to be governed by its constitution.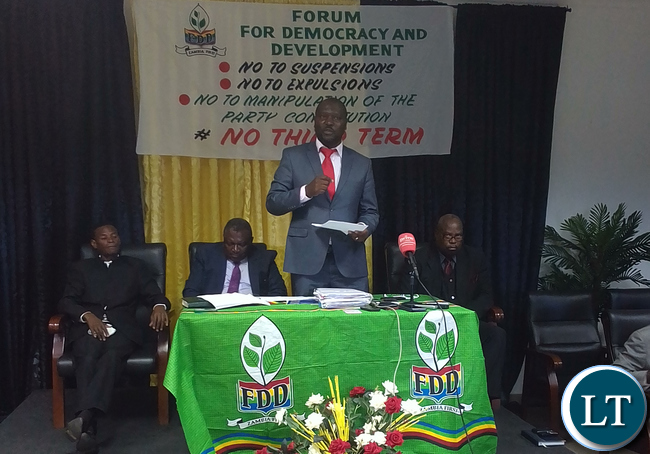 And FDD Spokesperson Antonio Mwanza Issued the following statement
Following a press briefing by Mr Chifumu Banda and his cohorts purporting to be a Save FDD Committee we as FDD would like to inform our members and the general public as follows:
1. That the so called Save FDD Committee is an illegal Committee and has mandated whatsoever. The FDD Constitution clearly outlines the Committees of the Party and the so called Save FDD Committee is not one of them hence all its pronouncements and activities are null and void and must be treated with the contempt they deserve.
2. That Mr Chifumu Banda remains expelled from the Party and has no locus standi to comment on the activities and decisions of the Party hence we will not waste our time responding to him.
3. That the FDD remains united and is firmly behind the leadership of President Edith Nawakwi.
4. That all bonafide members of the Party are encouraged to continue making contributions towards the hosting of the hosting of the Convention.