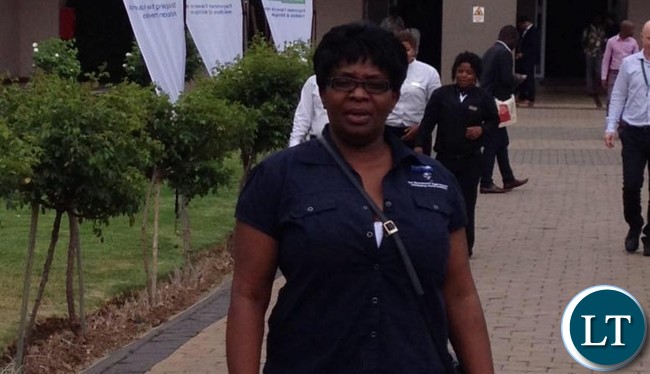 Non-Governmental Organizations' Coordinating Council (NGOCC) Executive Director Engwase Mwale has expressed suddenness by the acquittal and setting free of the two men accused of killing the National Institute of Public Administration (NIPA) student Ruth Mbandu, reports Pan African Radio Journalist Hermit Hachilonde.
In a statement unveiled to the media today, Ms. Mwale noted with regret that it is a fact that Ruth Mbandu, a young lady with potential to have contributed immensely to the development of Zambia was gruesomely murdered by someone.
She stated that the women movement had hope that the assassins of the young lady would be known by the Zambians and sentenced by the courts as required by the law.
The NGOCC Executive Director said the ruling and acquittal of the two allegedly accused clearly points to a failure of investigative mechanisms to produce concrete evidence on the case and off course on the accused.
She stated that in the absence of the eyewitnesses to the murder NGOCC expected thorough investigation and safeguard of evidence at the disposal of the team tasked with the responsibility.
Ms. Mwale noted that NGOCC has followed the Ruth Mbandu case with keen interest since July 2012, affirming that a number of persons connected to the murder case were acquitted earlier and now the last two are set free.
She grumbled and said it is very disheartening and disappointing that five years down the line Ruth's ruthless killer or killers are still walking freely on the Zambian streets because the people entrusted to let justice take its course did not adequately carry out their work. .
Ms. Mwale further noted that justice on Ruth Mbandu case has been deliberately denied to a young woman, her family, close friends and the people of Zambia at large.
She has since appealed for reconsideration to re-open the case for a thorough investigation for justice to prevail.
"The Ruth Mbandu case should be reopened for justice to prevail because the entrusted did not do thorough investigations, in fact justice was deliberately denied on this case" Ms. Mwale said