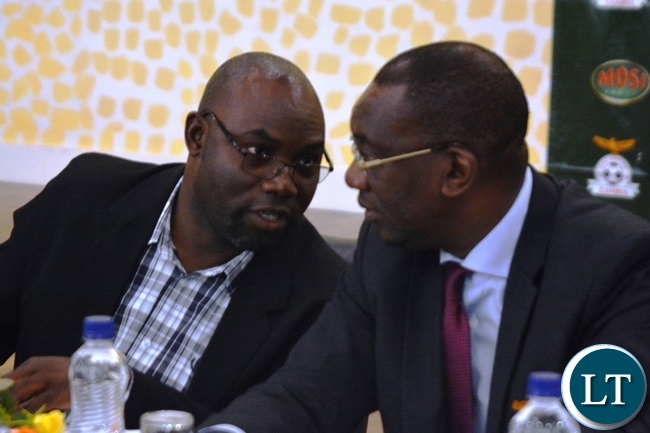 The Football Association of Zambia (FAZ) Council has unanimously adopted a new constitution at this year's Annual General Meeting (AGM) held at the New Government Complex on Saturday, March 25.
The FAZ Council passed the text by 309 votes from 320. A minimum of 240 votes were required for the new constitution to be passed. The new constitution becomes effective immediately after the 2017 annual general meeting
The FAZ Council, cognisant of FIFA's directive that FAZ would be suspended if a new constitution was not adopted by March 31, agreed to the text in the new constitution in a yes or no vote by show of hands
FAZ Deputy General Secretary Lombe Mbalashi had earlier in the week circulated the final draft constitution following revision of text in the document which had been presented at Emergency Council Meeting (ECM) held on February 4.
Councillors were given four weeks – following the ECM – in which to make submissions to be included in the final document.
The result was that the revised text dropped reference to discrimination based on sexual orientation under Article 3.2, taking into consideration Zambian law which criminalises homosexuality.
Article 3.2 guarantees that a country, private person or group of people shall not be discriminated against on account of race, skin colour, national or social origin, gender, language, political opinion or any other opinion, wealth, birth or any other status.
Minister of Youth, Sport and Child Development Moses Mawere who attended the meeting as Guest of Honour had in his address urged the councilors to put their differences and personal interests aside as they deliberated the new constitution.
"I am confident that the meeting will come up with an amended constitution that is in line with the FIFA requirements and expectations of all Zambians. I am hopeful that you will emerge more united than ever before for the sake of football development and our motherland Zambia," said Mawere.
And before the vote FAZ president Andrew Kamanga said the matter of the constitution could not be put off toa future date.
"It is a decision that we have had to put off for a long time and now ls an hour where it cannot wait any longer, " said Kamanga.
" Every one of us today should reflect on what kind of future we want for our game. We have skirted around the constitution for a long time and now is decision time. It is not time to make excuses but face the problem head on.
"The constitution question has been with us and all of us are well aware of how grave the matter at hand is. FIFA has made it clear that we will face isolation from international football if we do not move alongside everyone in the global game.
"On our part at the Emergency Council Meeting on February 4, 2017 we listened to all the concerns raised by our members and am delighted that the legal committee led by our learned colleagues went down to work and produced a document that we should all be proud of in particular the articles relating to membership, size of the electoral college and composition of the FAZ executive."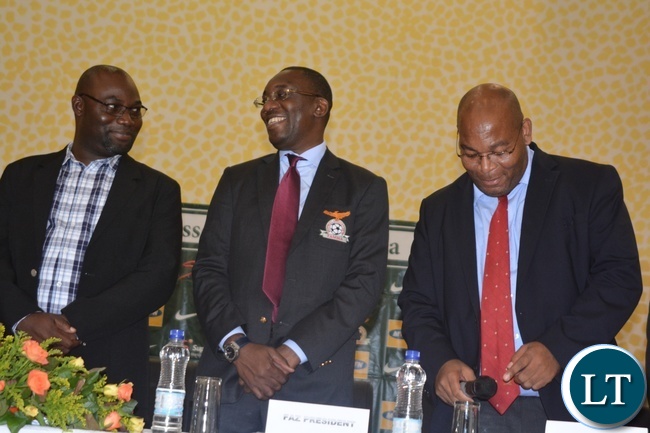 [Read 113 times, 1 reads today]