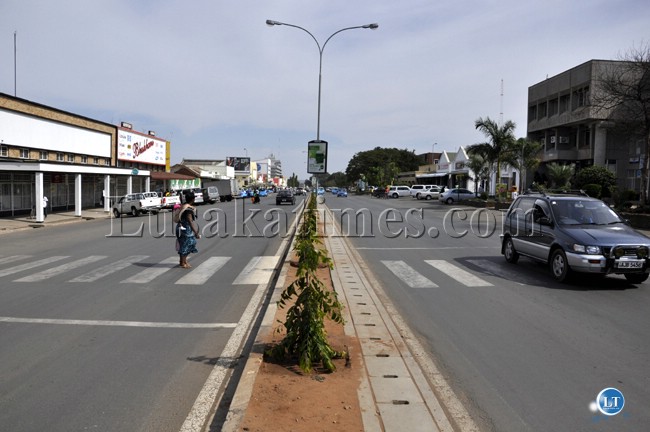 The Livingstone City Council says it will take stern action against any residents engaged in illegal sand mining in residential areas.
Livingstone City Council Public Relations Manager Emmanuel Sikanyika says although culprits get away with a K1500 fine, the local authority will start prosecuting the offenders in court as a deterrent measure of would-be-offenders.
"Currently, we fine offenders K1500, but we think this is not feasible anymore. So, we are working on measures to have them tried in the courts of law as a deterrent to other would be offenders.
Mr. Sikanyika said it was regrettable that some roads had become impassable due to excessive illegal sand mining especially in Highlands and Dambwa North residential areas.
ZANIS reports that Mr. Sikanyika said in an interview that government spent a lot of money on rehabilitating roads in Livingstone to allow unscrupulous people to destroy public infrastructure.
And Mr. Sikanyika has advised residents interested in mining sand legally to seek advice from the local authority on required procedures.
He explained that sand mining caused environmental degradation thus, it was imperative for the activity to be done in a designated area to mitigate negative effects.
"It is not right to do business illegally, since every business should be regulated. The law provides for everything so people should not sidestep it.
" Those interested in mining sand legally should consult us on how to get licenses and a place can be designated for them to operate from," he said.
Mr. Sikanyika called on members of the public to be vigilant and report anyone mining sand on designated roads.
Livingstone was the tourist capital of the nation and tourists needed to access the central business district and all outlying areas without suffering the inconvenience caused by sand mining, he said.
Meanwhile, a driver of Marcol Wacol Enterprises was warned and cautioned by Livingstone City Council Police after he was found mining sand from a designated road in Mwandi area.
Mr Nickson Chaapampa 35, was found loading sand (for construction purposes) in a truck with registration number AJC 7330, after a tip off from a concerned Livingstone resident.
The council police crew which rushed to the scene found a disruption in traffic as the Marcol Wacol Enterprises truck laden with sand, was stuck on the road.
Mr. Chaapampa was advised to fill up the holes he had made on the road and to commence the process for obtaining a license for sand mining.