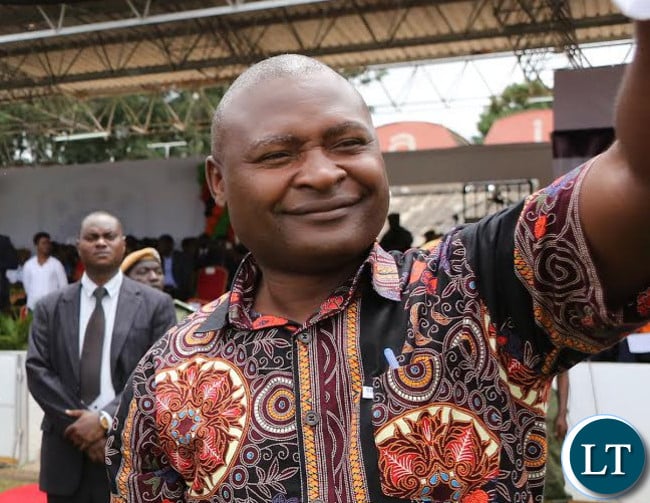 The ruling PF has dismissed as unrealistic suggestions that Zambia is at the verge of having a genocide.
PF Deputy Spokesperson Frank Bwalya says it is not possible for a Christian nation like Zambia to have genocide as the opposition UPND wants people to fear.
Mr. Bwalya has wondered how possibly a genocide can occur when it has never been a Zambian spirit for people to kill each other based on ethnicity.
In an interview with QTV News Mr. Bwalya notes that history confirms it that even at a time when there was a one party state in Zambia none of the over 70 tribes turned against each other.
Mr. Bwalya says the ruling PF does not therefore think that six years of its being in power Zambians can turn against each other in a mass killing because they do not like President Edgar Lungu.
He says this is particularly that what has been achieved in the last six years the PF has been in power is already being compared to what has been achieved by all previous governments.
Mr. Bwalya says as far as he believes a genocide can never therefore occur even if another political party came to power after the ruling PF.
Meanwhile, the opposition UPND has challenged government to tell the nation whether Zambia is still a democratic and safe Country or not.
UPND presidential special advisor Douglas Siakalima has argued that if the Country is not safe for the opposition to hold public rallies it cannot also be safe for foreign visitors.
Mr. Siakalima says he is thus left to wonder whether government has also told the international community that Zambia is not a safe place to come in.
DOUGLAS SIAKALIMAHe wants to know whether government has made this communication to the international community especially with respect the Country's capitol city Lusaka.
In an interview with QTV News Mr. Siakalima says his concern is that most tourists use Lusaka as their point of entering when they come to Zambia.
Mr. Siakalima thinks it will be fair for government to warn tourists before hand that Lusaka is not safe and therefore they should not come to Zambia through this entry point.
He believes that the concerns that have been raised by the Police that it is currently not safe for political parties to hold rallies in Lusaka should not be taken lightly.
[Read 63 times, 1 reads today]