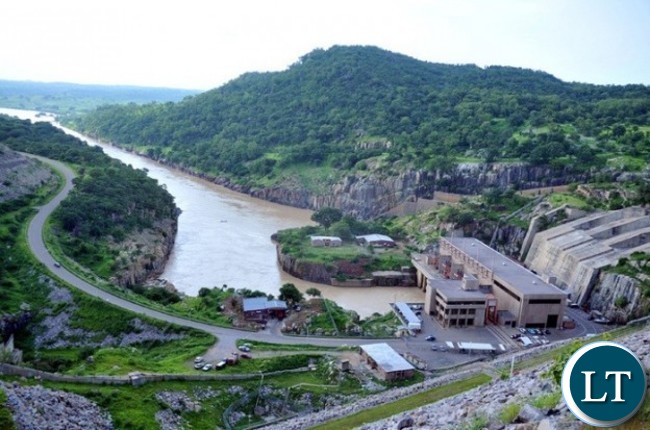 Ruling Patriotic Front (PF) Southern Province Vice Information and Publicity Secretary Trymore Mwenda has highly praised the Governments of Zambia and Zimbabwe for launching the Batoka Gorge Hydro-Electric Power Project Scheme implementation process.
Mwenda stated that the Project which is expected to produce 2400 megawatts of power for both Zambia and Zimbabwe is a clear demonstration that President Edgar Lungu and his counterpart the Zimbabwean President Robert Mugabe have resolved to deal with the power shortage which has had negative economic impact on both countries for some time now.
Mwenda was quick to express his excitement about the power project in Southern Province and explicated that his enthusiasm was not only driven by the fact that the project was being implemented in the named Province where he come from, but because of other benefits the local people will have as a result of the same project.
He stated that the venture will create more jobs for the youth in the province and there will be infrastructure development as well as access to electricity which will result into reduced deforestation and many other socio-economic benefits.
"We commend the Governments of Zambia and Zimbabwe for launching the Batoka Gorge Hydro-Electric Power Project scheme implementation process" He said
Meanwhile, the PF Vice Information and Publicity Secretary in Southern Province Trymore Mwenda has appealed to the opposition to be magnanimous at times and come out in the open and appreciate initiatives such as the Batoka Gorge Hydro-Electric Power Project as opposed to always criticizing and engaging in petty politicking.
He added that Zambia has a lot to offer if only politicians can only focus their energies on positive things especially that the elections are about four years away.
Mwenda who took time to give mini background about the Batoka Hydro power project which he said was mounted in the early 1990s and now it is been implemented under the leadership of President Lungu saying it is a clear indication that President is resolute in ending power outages in Zambia.
He also noted that he is convinced that President Edgar Lungu has a heart for Southern Province in particular and means well for the whole country in general.
"President Edgar Lungu has a heart for Southern Province in particular and means well for the whole country in general" Mwenda said