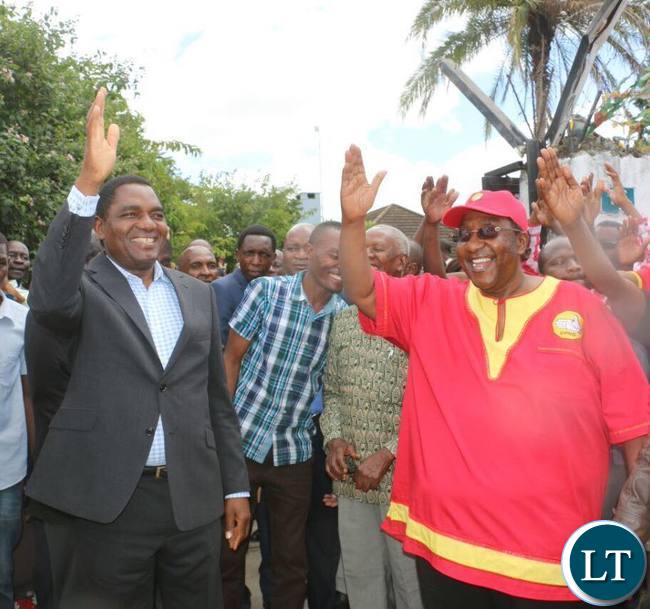 PATRIOTIC Front Kantanshi Member of Parliament Anthony Mumba has warned that the continued refusal by UPND leadership to recognize President Edgar Lungu as head of state will take the opposition political party into oblivion.
"They might just lose the focus and become irrelevant in the next five years; so they need to take introspective and check what they believe before they go into oblivion," Mr Mumba said.
He said in an interview that it was irrelevant for UPND president Hakainde Hichilema and his leaders to continue living in denial when every Zambian including the UPND supporters had accepted that President Lungu was the head of state.
Mr Hichilema and his vice Geoffrey Mwamba as well as senior leaders have refused to recognize the election of Mr Lungu on claims that the last year's elections were rigged.
But Mr Mumba noted that the continued refusal to accept that Mr Lungu was the current president of Zambia had a potential to disturb the peace that the country was enjoying and derail the economic path.
"The Zambian people have spoken and I think the role of the opposition is to provide checks and balances to the ruling party so that we have development for every Zambian," he said.
"But the stance taken by UPND that they will not recognize the president I think they are just wasting time because everyone has already recognized and the president; I think they should up their game otherwise they will be rendered irrelevant."
He noted that the opposition political party had been associated with violence and antagonism since last year when it lost the general elections and urged the leadership to resume the role of the opposition party.
The parliamentarians however haled President Lungu for exercising exceptional restrain even when some of the claims by the opposition party bordered on criminality.
Mr Mumba said it was also a myth and misconception for the UPND to suggest that the opposition political party was getting stronger on the Copperbelt.
He warned that becoming a member of parliament had become competitive and opposition parliamentarians would be wasting their time to fulfil their campaign promises because of the current antagonism.