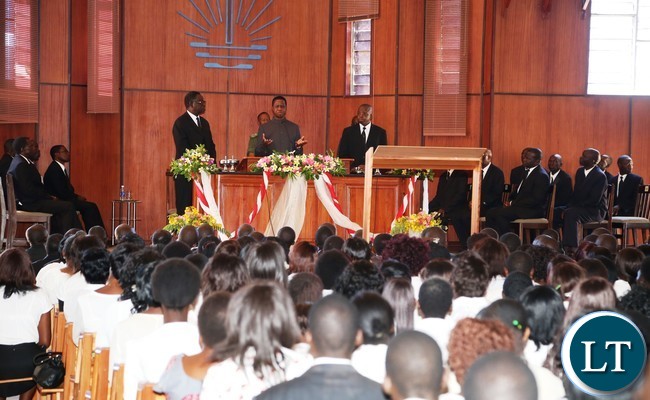 President Edgar Lungu has urged those seeking political office to find God and be at peace with themselves.
President Lungu also says as a Christian, he cannot pray in isolation and will always attend church wherever he is.
The Head of State says he is aware that some people will want to misinterpret his presence at church services.
ZNBC's Micheal Kaumba reports from Mongu that the President was speaking at the end of Holy Communion at Mongu new apostolic church this morning.
President Lungu also encouraged Christians to continuously pray for those in national leadership.
He said without God, Zambia cannot be what it is today.
President Lungu said the country should go beyond the One Zambia, One nation motto and embrace God.
Earlier Apostle Muyunda Ing'ombe challenged Christians to believe in God.
Apostle Ing'ombe hailed Palm Sunday as an important Christian celebration which should be used to find peace.
He said if Christians find God they can be at peace with one another.
And District Apostle Moses Kamocha said love and forgiveness are key pillars of the Christian faith.
President Lungu is this afternoon expected to attend a luncheon hosted by the Litunga.