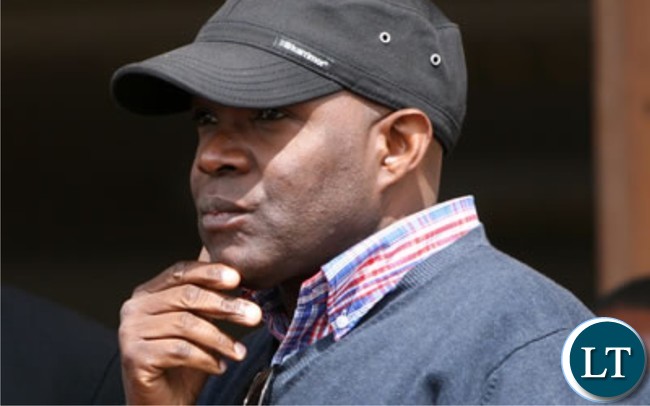 AFTER being detained briefly by the immigration officers at the Kenneth Kaunda International Airport (KIAA) on Tuesday morning, former Post Newspaper proprietor Fred M'membe was let scot-free by police officers.
Sources within the police service at the airport revealed yesterday that Mr. M'membe was detained upon arrival at the airport following a search and warrant of arrest issued by the courts against him.
According to the sources, when Mr. M'membe was detained, immigration officers alerted the police at the airport station but decided to seek authority before arresting him from the officer in-charge who expressed ignorance over the warrant of arrest.
"…when the officer in-charge was contacted to give authority, he told the officers present at the station that he was not aware of the warrant of arrest and Mr. M'membe immediately walked out of the airport offices freely," a source said.
After learning of Mr. M'membe's comeback and how the police failed to effect an arrest, sources have disclosed that the police command is annoyed and were now carrying out investigations into how and why he (M'membe) was let scott-free by the police.
Yesterday, a special team from Police headquarters conducted an investigation to establish how police failed to arrest Mr. M'membe.
Mr. M'membe is currently in the country, a source added.
Meanwhile, when contacted for a comment, police spokesperson Esther Katongo, said she could not comment on the matter because it was outside her jurisdiction.
"It is a court issue and you can only get a comment from the court or the liquidators themselves.
"The court only issues search and a warrant of arrest on him (Mr. M'membe) and we can only effect the warrant upon seeing this person," she said.
And when asked whether she was aware that Mr. M'membe arrived in the country on Tuesday morning, Ms. Katongo could neither confirm nor deny but referred all the questions to the courts or the liquidators.