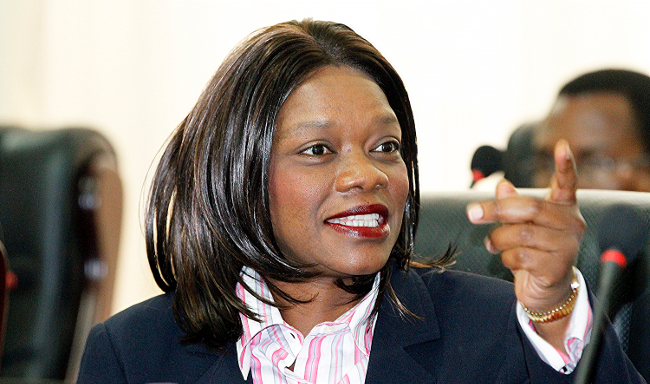 Sylvia Masebo has called called on fellow Zambians to stop and say no to the current trend of human rights violations in this country.
Ms Masebo said she is concerned at the rate at which Zambia are sitting back while their human rights are violated by fellow Zambians.
" I am, in particular, concerned at the rate at which the majority of Zambians are sitting back while Human Rights of fellow Zambians are being violated. Most Zambians seem less concerned because it's not directly happening to them," she said.
"In order to truly put a halt to oppression and the supression of our fundamental rights rights we, the people, need to care about our liberties," Ms Masebo said.
The Former Chongwe Member of Parliament said Zambians need to have a united vision and purpose.
"If we fail to stand up and speak against oppression and the violation of our rights then we will never be a strong enough force as an independent nation," she said.
"We should not lose sight of the things that matter most. Our rights and freedoms should be first!!!. Only then will we see us stand strong against bad leadership. Regardless of your political affiliation, wrong is wrong."
"First things first. Protect your rights. Stand up for your rights," she added.