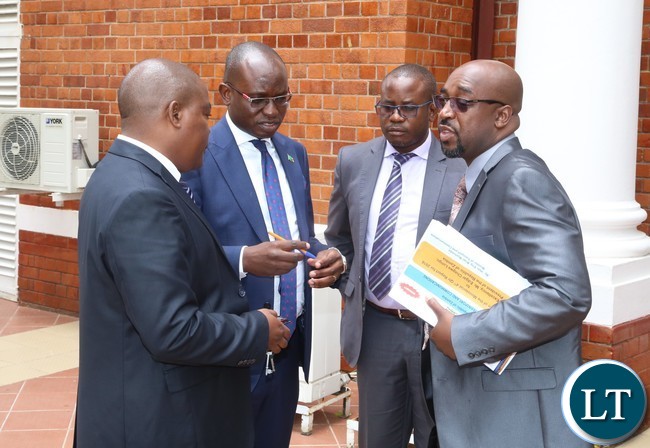 GOVERNMENT has completed the environmental impact assessment for the construction of the Serenje-Petauke-Chipata green field railway line, says Transport and Communications minister Brian Mushimba.
Mr. Mushimba said the US$2.3 billion project will be funded by the Chinese government and was expected to create 8,000 direct jobs.
He said Government has since submitted the report to the Zambia Environmental Management Authority (ZEMA) for approval.
Mr. Mushimba said the contractor has also already done the bankable documents to look at the economics of the railway.
He said the Ministry of Finance has also submitted the loan applications and hoping to access the funds before July 2017.
"The contractor is ready and once the works commence it will take four years. "The contractors will break and spread into three categories with the other one in Chipata, Petauke and Serenje," he said.
Mr. Mushimba said that funding for the 388.8 km rail line was part of the US $60 billion funds committed to infrastructure development in Africa signed by Chinese President Xi Ji Ping in South Africa two years ago.
He said that the rail line would promote local and international trade once completed.
Mr. Mushimba said that the project was meant to enhance regional and international trade through the Nacala Development Corridor with a direct economic stimulus in Zambia, Malawi and Mozambique.
"The contract to construct the 388 km of railway has been signed with the China Railway Construction Corporation Limited," Mr. Mushimba said.
He said the railway line would link Zambia main railway with the Malawian line through the Chipata-Mchinji railway.
Mr. Mushimba said once the Chipata-Petauke-Serenje railway line was completed it would provide the shortest route of 1,500 km to the sea from Kapiri Mposhi.