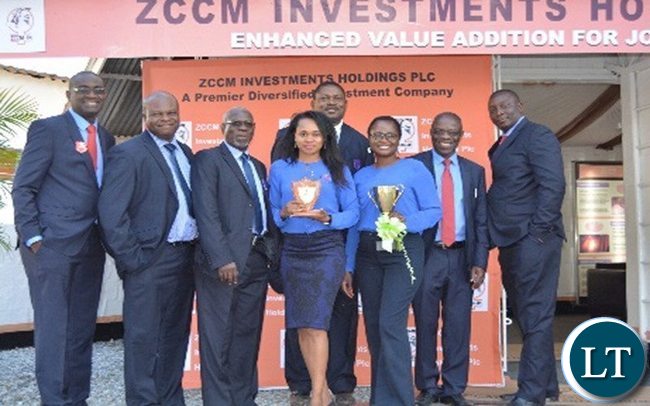 Bloomberg News reports that, Zambia, Africa's second-biggest copper producer, is close to selling a stake in ZCCM Investments Holdings, a state-controlled mine holding company, for more than $100m, according to three people familiar with the matter.
Sapir Capital, an Israeli private equity company that's invested in industries from nanotechnology to oil and gas, is waiting for final government approval for the acquisition of the 17.25% stake directly held by the government, said two of the people, who asked not to be identified as the information has not been made public. A minority shareholder group welcomed Sapir's investment, without giving further detail.
ZCCM, which has minority stakes in the local units of companies including Vedanta Resources, First Quantum Minerals and Glencore, wasn't immediately able to comment.
Including its direct stake, the government owns 77.5% of the Lusaka-based company, including a 60.28% shareholding through the Industrial Development Corporation of Zambia (IDC), of which President Edgar Lungu is chairman. Lungu's spokesman wouldn't immediately comment. The state pension fund also holds 15% of the company with the rest held by minority shareholders.
Zambia tried and failed to sell its direct stake in ZCCM to local investors in 2015. If the deal goes ahead, Sapir will become the biggest shareholder after the government, which will retain its interest through the IDC. The proceeds could help the government narrow its budget deficit as the state seeks an aid package from the International Monetary Fund.
ZCCM's market capitalisation of about 6.1-billion kwacha ($655m) is significantly less than the value of its assets, according to some minority shareholders.
"The investment of Sapir Capital is a show of confidence in the Zambian economy and the potential we all see in ZCCM," Philippe Bibard, a spokesman for a minority shareholder group based in France, said in an e-mailed statement on Monday, without providing details of the deal. "We look forward to having a good working relationship with Sapir Capital as a fellow shareholder."
ZCCM was formed to hold the government's residual stakes in mines after they were privatised in the 1990s. The industry had been established and developed by Anglo American before its nationalisation in 1971.
Bloomberg