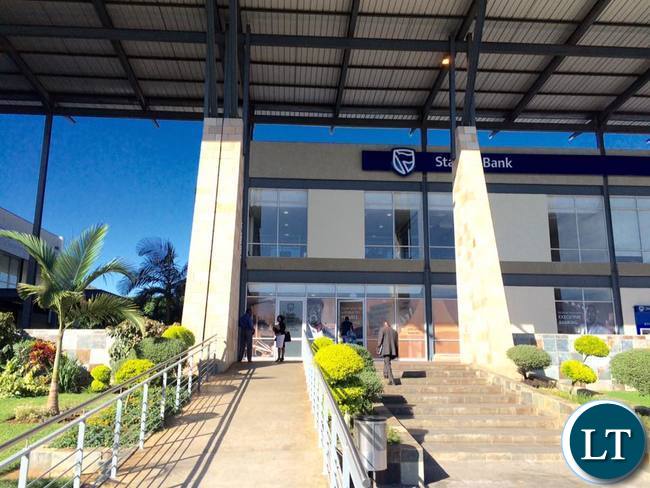 Stanbic Bank Zambia has urged the government to turn the pertinent resolutions of the 2017 Housing and Infrastructure Symposium into policy that will boost infrastructure development in Zambia.
Wrapping up the Symposium last Friday, David Humphreys, the Global Sector Head for Power and Infrastructure at Standard Bank, Stanbic's parent company, said the important resolutions of the symposium ought to be followed through with government policy for the country to boost infrastructure development.
He said strong partnerships between private sector and the government would be key to drive growth going forward, adding that the private sector stood ready to back government infrastructure projects.
"Private Public Partnerships will be an encouraging and exacting way of driving Zambia's economic growth another notch up," said Mr Humphreys. "If we work together as a team we will drive Zambia's growth quicker."
Mr Humphreys said consistence in public policy was key to attracting investment in the infrastructure sector. "We look forward to clarity and consistence in regulation in the infrastructure sector going forward," he said.
Minister of Housing and Infrastructure Development, Ronald Chitotela, said he would take it upon himself to subject the most crucial resolutions of the Symposium to the Cabinet.
"The resolutions we've come up with will be subjected to Cabinet and some of them will be turned into government policy," he assured. "We need to change the way we do business in Zambia."
Mr Chitotela implored contractors in Zambia to deliver quality infrastructure and to honour their contracts by completing works awarded to them. Mr Chitotela also said in future, contractors who would fail to complete projects awarded to them would be penalised sternly.
"If they can't be suspended by the associations they belong to, we will make it very difficult for them to do business in Zambia and internationally so that we can impart a sense of responsibility in the minds of business people and investors," he said.
The two-day symposium sponsored by Stanbic Bank, which was held on April 20-21 at the Mulungushi International Conference Centre, discussed the subject of infrastructure across various thematic areas including transport; water and sanitation; private and public infrastructure; mining; industry; energy; agriculture, ICT as well as housing. It also included an exhibition of companies' equipment, materials, services, innovations related to industries and services, new knowledge and other practices.
Some 400  stakeholders from all strata of Zambia's infrastructure sector attended the conference, which was themed  "Towards Smart and Resilient Infrastructure".