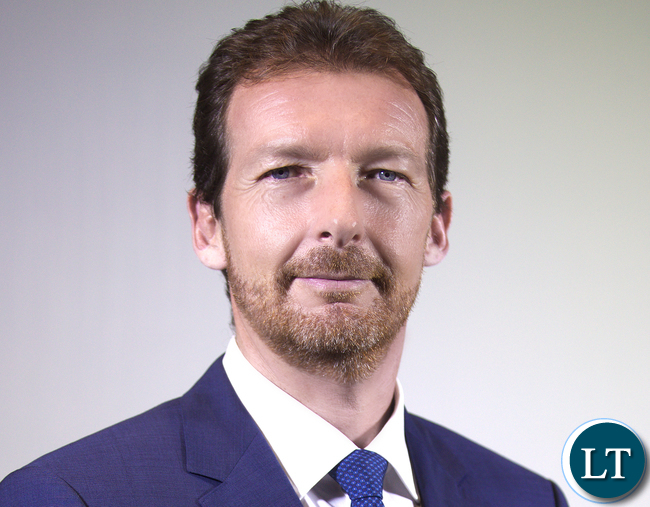 Lafarge Zambia has launched this year's Health and Safety Month under the theme "I stop unsafe work". The month provides an opportunity for Lafarge Zambia to celebrate achievements as well as engage all stakeholders including Government to try and make step change improvements in Health and Safety performance. It tries to do this through promoting awareness and influencing behavioural change.
Speaking at the launch at Chilanga Plant, Lafarge Zambia Chief Executive officer Mr Vincent Bouckaert implored the over 1,000 employees & contractors at both Ndola and Chilanga plants to be proud to work for a company that has Health and Safety as an overarching value. He urged them to take time to communicate the H & S priority and share best practices with colleagues, contractors, families and all other stakeholders.
"Our Health & Safety month is a unique opportunity for us to celebrate our success and a time to communicate, why Health and Safety is our number one priority. We have to communicate our successes to our colleagues within the LafargeHolcim Group, contractors, family and other stakeholders." He said.
During this period Lafarge Zambia has developed a number of activities to promote Health and Safety at the plants and away from the plants. Some of these activities include Road Safety walk from Lafarge Plant to Linda round-about on May 19, 2017 to sensitize road users on the importance of road safety and stopping unsafe acts whilst on the road. Lafarge Zambia will also be working with Chawama Constituency Councillors and ward leaders in a cleaning exercise of freedom compound as well as donate to Mother of Mercy Hospice among others.
The Health and Safety month activities will culminate into a Family Day celebration to be held on 26 May 2017 at the Chilanga Golf club. On 29 April Lafarge Zambia hosted the Lafarge Lusaka marathon which drew thousands of local and international participants with a focus on promoting wellness at the workplace and in the community.