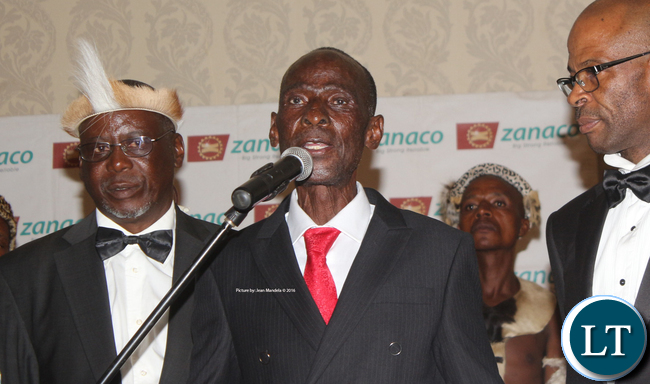 Paramount Chief Mpezeni of the Ngoni people of Eastern province has commended government for its continued programme of taking electricity to rural parts of the country through the Rural Electrification Programme (REA).
Chief Mpezeni says the rural electrification programme is important as it plays an important role in reducing poverty levels among the rural community by improving
the social and economic status.
The traditional leader was speaking in Chipata today, when REA board members called on him at his palace.
He cited the electrification of over 364 grass thatched houses in Luageni village of Chipata district as one of the milestone that REA had scored in uplifting the living standards of people even in villages.
Chief Mpezeni who is also a board member of REA has since called on government to scale up the programme so that it can benefit many
people.
Earlier, Eastern province Acting Permanent secretary Patrick Mwanawasa expressed happiness that the province has benefited a lot from REA through the electrification of social institutions such as hospitals and schools.
Mr. Mwanawasa said the increase in electricity supply will help the province attract more investments thereby creating job opportunities for the local people.
And REA board Chairperson Jorry Mwenechanya noted that works on the Luangeni Intensification Grid project started in 2014 at a cost of over K2.7 million.
Professor Mwenechanya disclosed that apart from electrifying Luangeni village the project also included the connection of electricity to two primary schools, a rural health Centre, staff houses and trading centre among others.
He stated that the project has boosted the economic activities that are currently taking place in the area.
He further stressed that the project will address the challenges that were associated with the teaching of ICT subjects due to lack of electricity hence improving the quality and standards of education for the benefit of the pupils.
He said this is because over 700 pupils from the two primary schools are expected to directly benefit from the project.