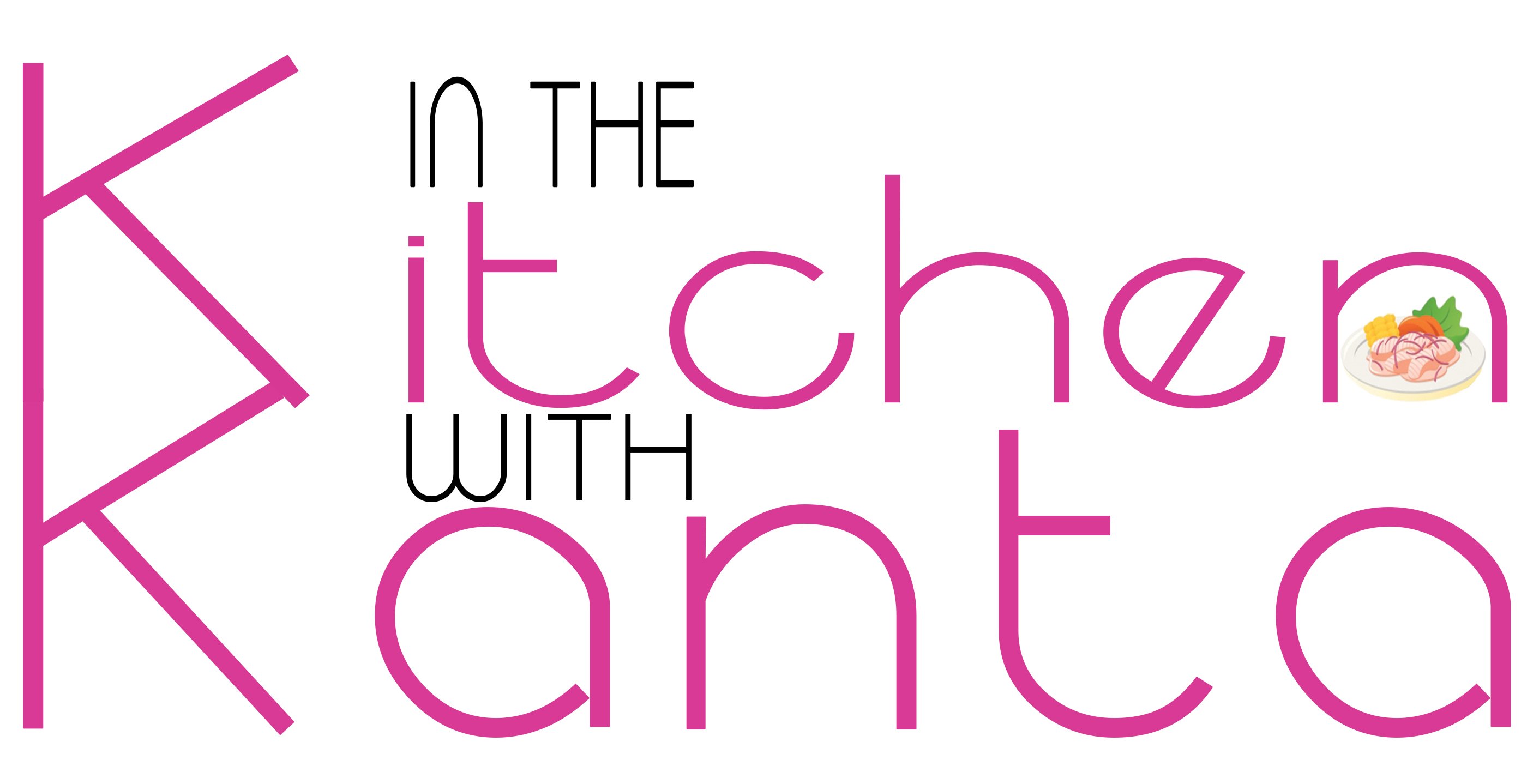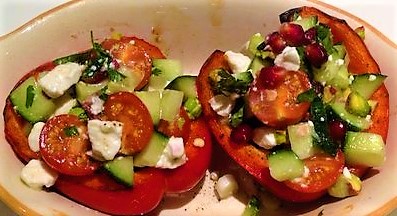 Today's recipe is one that I have just recently been introduced to. Known as Peppers with Jewelled Feta, this delicious and simple meal is perfect on its own, or as a side dish. I particularly love how easy it is to make and how much flavour it has. I was pleasantly surprised by how filling and satisfying the peppers were. Follow this simple recipe to enjoy this lovely meal and simply double the ingredients to feed two people.
Preparation 10 mins | Cooking 5 mins
Serves 1
Ingredients
1 red pepper
25g feta cheese
1 spring onion, finely chopped
½ a small tomato, chopped
5cm piece of cucumber, diced
Seeds from half a pomegranate
Juice of half a lemon
Olive oil
Sea salt
Black Pepper
Garlic powder
Method
Cut the red pepper in half and remove the seeds. Brush the skin of the pepper with olive oil and place it on foil with the skin side up. Grill the pepper for about 5 minutes.
Meanwhile chop the feta cheese, spring onion, tomato and cucumber and mix them in a bowl. Cut a pomegranate in half and scoop out the seeds using a spoon. Mix the seeds into the mixture, squeeze over the lemon juice, add salt, pepper and garlic powder and mix again.
Remove the pepper from the grill, and fill them with spoonfuls of the feta cheese mixture; season with extra salt and pepper.
Serving
Serve instantly and enjoy with chicken or kebabs and rice. Enjoy!
Kanta Temba is a Cake maker and decorator|Lusaka Times Food columnist|TV show host