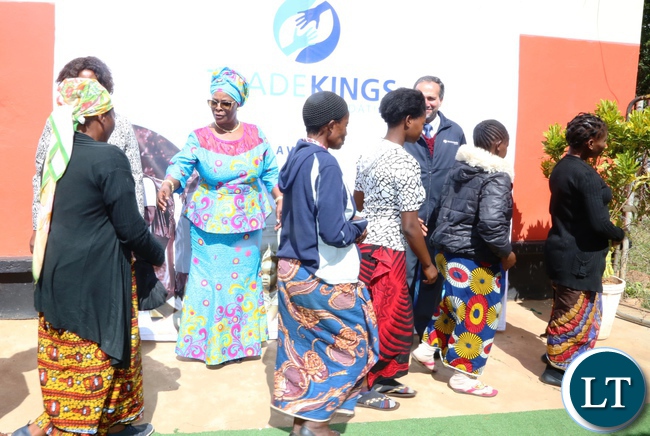 First Lady Esther Lungu has bemoaned the high cases of maternal and neonatal deaths in the country.
Mrs. Lungu says it unacceptable that 591 maternal deaths occur per one hundred thousand live births in the country.
The First Lady says while the Ministry of Health has put interventions in place to reduce maternal mortality, there is need for the private sector to get on board and supplement Government's effort.
Mrs.Lungu was speaking today during the official launch of the Trade Kings Foundation at the University Teaching Hospital in Lusaka.
The First Lady commended Trade Kings for picking on the mothers Shelter at the Women and New Born Hospital as the first to benefit from the foundation.
Mrs.Lungu said the renovation and upgrading of the ablution facilities in the mothers shelter will contribute in the reduction of mortality rate in the women and new born babies at the Women and New Born Hospital.
And Trade Kings-Zambia Group General Manager Lux Subramaniam said the launch of the foundation is aimed at appreciating Zambians who have supported the company since its inception.
Mr. Subramaniam said the Trade Kings Foundation which is a charitable venture will be used for the company to pay back to the community.