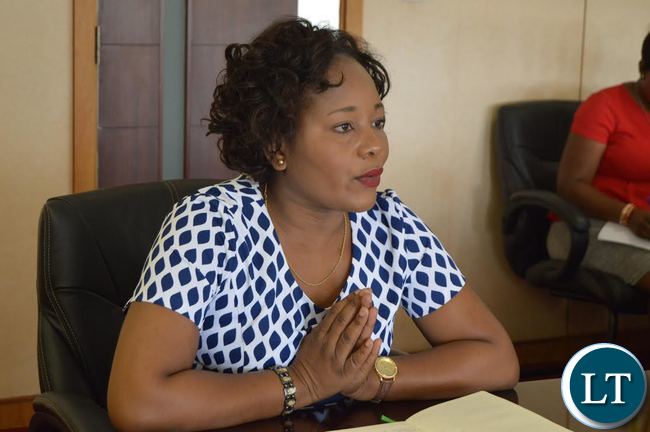 Minister of Information and Broadcasting Services and Chief Government Spokesperson kampamba Mulenga has severely warned what she termed as cyber criminals in Zambia.
In a statement made available to the media yesterday, Ms. Mulenga revealed that security officers are seriously following perpetrators of the vice and very soon the law will catch up with them because Government's desire is to ensure that such criminals are caged to halt cyber-crime in the country.
The Information Minister observed with regret that the swindlers are now using her name and those of other Cabinet Ministers by posting fake details on Facebook and other social media platforms advertising opportunities such as scholarships and jobs to defraud innocent young people and some parents in Zambia.
She has since disclosed that victims are now claiming that they deposited some money in leaders' bank accounts after being promised the same fake opportunities, affirming that some of them are even claiming refunds from Government leaders.
Ms. Mulenga was however hasty to explain that Government, through the Ministry of Higher Education is in charge of scholarships and not individual ministers and urged Zambians to be cautious by ensuring that they verify any information found on the internet because crime has now taken a new dimension and the internet is being used as a medium.
"This crime cannot go unpunished because Government realises the effort that people are putting in to earn a leaving. Depriving the little that people earn is not only criminal, it is evil"
"Let me also remind citizens that they should verify information they find on the internet because crime has now taken a new dimension and the internet is being used as a medium. Do not deposit your hard earned money unless you are really sure of the credibility of the receiver"
"Therefore, let me warn whoever is behind this crime that your days are numbered" Ms. Mulenga said
[Read 128 times, 1 reads today]