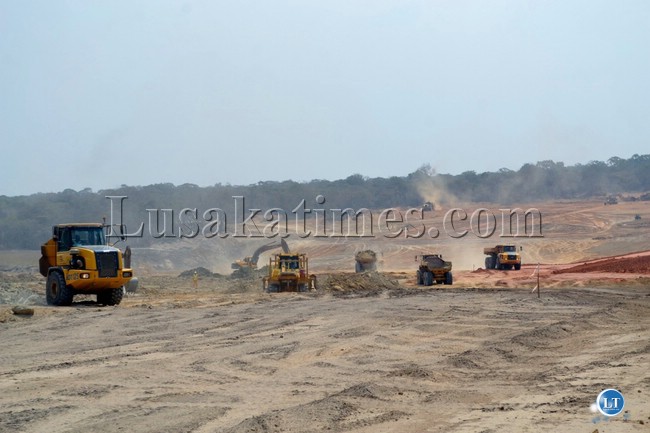 The MINE Workers Union of Zambia (MUZ) has called for a quick enactment of the Mineral Value Chain Monitoring Project (MVCMP) to ensure accountability and transparency in the mining sector.
Secretary General Joseph Chewe says Zambia has struggled to come up with a comprehensive mineral resources development policy and a proper monitoring project of what is produced in the country in terms of copper and other minerals.
ZANIS reports that Mr Chewe said revenue from the mining sector has the potential to lift people out of poverty and contribute towards sustainable development if proper monitoring is put in place.
He was speaking at a consultative workshop of Mineral value chain monitoring project organized by the Zambia Revenue Authority (ZRA) at Sherbourne Hotel in Kitwe, today.
Although the national budget of 2017 reveals a drastic reduction in revenue collections compared to 2016, the MUZ General Secretary said his Union is hopeful that government can begin to collect more mineral royalty tax as copper prices improve in 2017 and beyond.
'' The National budget for 2017 reveals a drastic reduction to only K1.980 billion in terms of revenue collections through the mineral royalty tax, compared to K2.889 billion in the 2016 and K5.936 billion in 2014. MUZ is hopeful that government can collect more tax as copper prices become bullish in 2017,'' Mr Chewe said.
Mr Chewe said Zambia can benefit from its mineral resources if accountability, transparency and value addition is prioritized in the mining sector.
The MUZ general secretary added that the country needs new systems that places mining in a context wider, structural economic and social development.
He further urged government to continue monitoring operations of mining companies by conducting regular audits to ascertain their profitability adding that benefits from the mining industries provide government with a financial base for its infrastructure development and social development.
He called for dialogue in the sector among all stakeholders and ensures a stable fiscal policy that will see a win-win situation between Zambia and the mining firms so that the country benefits from its natural resources.
And Mr Chewe noted that despite government giving a relief on sliding mineral royalty tax, some mining companies were still wanting to shed off labour adding that the move is unacceptable in the prevailing situation.
He stated that mining companies should ensure sustainability of the sector and protect jobs by cutting cost in other areas of operations as retrenchments have an effect on individual households in the mining towns.
''Let me warn ( mining ) companies that bought mines through the privatization process that the privatization was meant to inject new capital and propagate these mining investments in growing labour strength in the sector. Some mining firms still want to shade off labour despite being given relief in terms of sliding mineral royalty tax. This is unacceptable,'' he said.
He has since called on government to protect workers in the country and prevent unnecessary retrenchments.
Speaking earlier the Director of Mines from the Ministry of Mines and Minerals Development Mooya Lumamba said government is keen in ensuring that the mining sector continues to play a pivotal role in shaping up the country's economic, social and cultural wellbeing.
Mr Lumamba said the ministry and the mineral value chain monitoring project recognizes the MUZ as a key stakeholder in the realization of the objectives of the project.
[Read 95 times, 1 reads today]