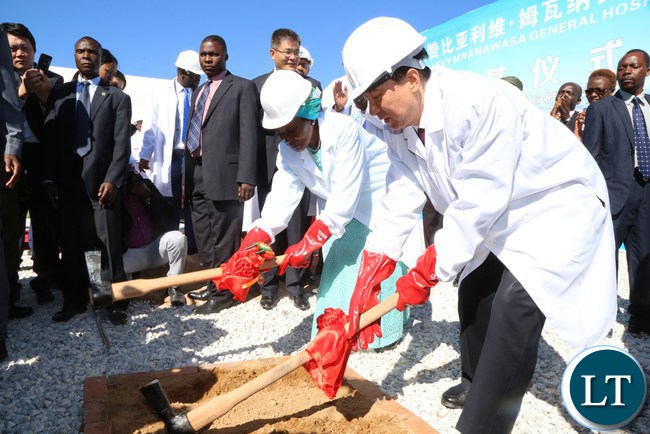 President Edgar Lungu has upgraded Levy Mwanawasa Hospital into Levy Teaching Hospital (LTH) at a cost of 48 million United States Dollars.
Speaking during the groundbreaking ceremony of the expansion of phase two of the Levy Mwanawasa University Teaching Hospital, President Lungu says the expansion will bring on board specialized medical services to ensure quality health care in the country.
In a speech read on his behalf by Vice President Inonge Wina, President Lungu says the upgraded facility will accommodate 3, 000 students.
President Lungu has since praised the Chinese government for their continued support and immense generosity shown through its unwavering support to the Zambian government and particularly to Levy Teaching Hospital since its inception.
He says government has an on-going robust programme of constructing health facilities across the country in line with the vision of providing equitable access to cost effective, quality health care services as close to the family as possible.
And speaking at the same event, Chinese State Councilor Wang Yong says the Hospital will be expanded from 239 to over 800 bed capacity health facility.
Mr. Yong says this is the biggest health institution built by China in Africa.
Speaking earlier Health Minister Dr. Chitalu Chilufya thanked the Chinese government for its continued commitment support to the country stating that the expansion will transform the health sector in Zambia.
Meanwhile Munali Member of Parliament Professor Nkandu Luo has thanked government for taking this development in her constituency.
She says this will create jobs for the youths in her constituency.