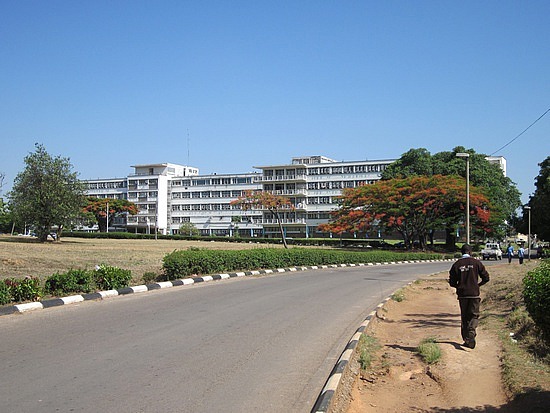 KITWE Teaching Hospital Sickle Cell Disease Club President Jerome Sulubani says Kitwe has recorded about 650 patients of Sickle Cell this year.
Dr Sulubani has attributed this development to lack of community awareness programmes on the disease which has increased in the city.
Sickle Cell remains one of the main cause of death in infant especially in Africa where more than 1000 babies are born with the disease.
ZANIS reports that the Kitwe Teaching Hospital Sickle Cell Disease Club President during the World sickle cell awareness day today at Kitwe's Freedom park which was held under the theme "Exhibit Courage and Address Support to Sickle Cell Disease."
He said the main reason of celebrating the disease is to increase awareness of Sickle cell as a major health issue worldwide.
"The major of celebrating sickle cell is to ensure that people living around the world and community get to know about it and the struggles and suffering the families go through, all the misconceptions and stigma about the disease should be removed and all the member countries request to establish various programs to make easy access to treatment for the disease " he said.
And Kitwe District Medical Superintendent Dr Joseph Musowoya said government has always supported the clubs through the ministry of health and hospital management so as to enable shared information and experience among families and relations that are affected by the disease.
Dr Musowoya said Sickle Cell patients should avoid factors which trigger the blood cell such as dehydration and cold weather, among others.
And Kitwe District Commissioner Binwell Mpundu said there is need to fight stigma surrounding the disease as people with sickle cell are considered not to be normal human beings.
He said that government has continued to deploy specialists to help patients living with the disease.