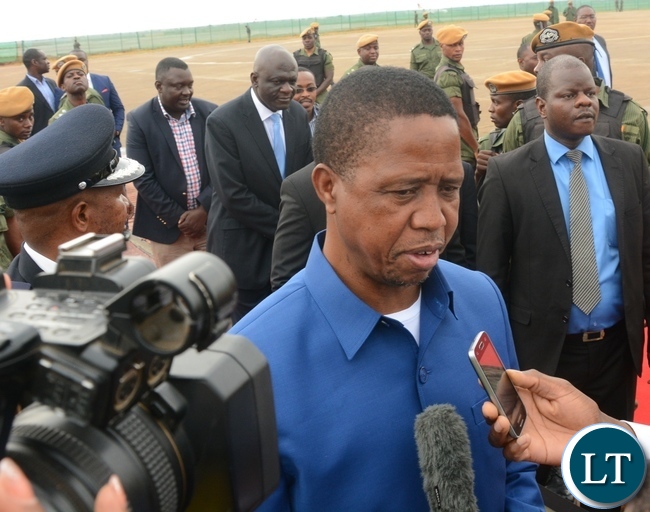 Trial has commenced in the Mongu Subordinate Court in the matter in which a medical doctor at Luampa Mission Hospital in Western Province has been charged with defaming Republican President Edgar Lungu in first the count.
Dr. Kwalela Kafunya has in the second count been charged with issuing written threats to murder and in the third count is charged with giving false information to a public officer.
Facts before the court are that between April 28, 2017 and May 28, 2017, Dr. Kafunya is alleged to have posted images and statements on Facebook with intent to defame the Republican President.
The Facebook account was created under the name Olivia Kanku a Congolese national who is Luampa District Medical Officer.
Facts before the court were that Edgar Mulauzi , a Manager at Zambia Information and Communication Technology (ZICTA) , submitted before Principle Resident Magistrate Lameck Mwale, that between April 28, 2017 and May 28, 2017, his office received information of a Facebook account carrying offensive statements and defamatory images against the Republican President.
Mr. Mulauzi submitted that after thoroughly analyzing the Facebook account, he then printed the said images and statements and reported the matter to the police.
However, when asked by Defense Lawyer Inambao Chimpazya on whether the account was in the name of the accused, Mr. Mulauzi said it was not, but indicated the high potential of an individual creating an account in someone else's names.
And a Zambia Police Handwriting expert Thomas Phiri said that from the tests conducted at the police forensic science laboratory, it was proved that Doctor Kwalela signed the ZAMTEL Subscriber Identification Information Form, when acquiring a mobile line used to issue the threats.
The matter has been adjourned to July 5, 2017.